US News
The Best Fishing Rods for Hooking Bass, Trout, and Beyond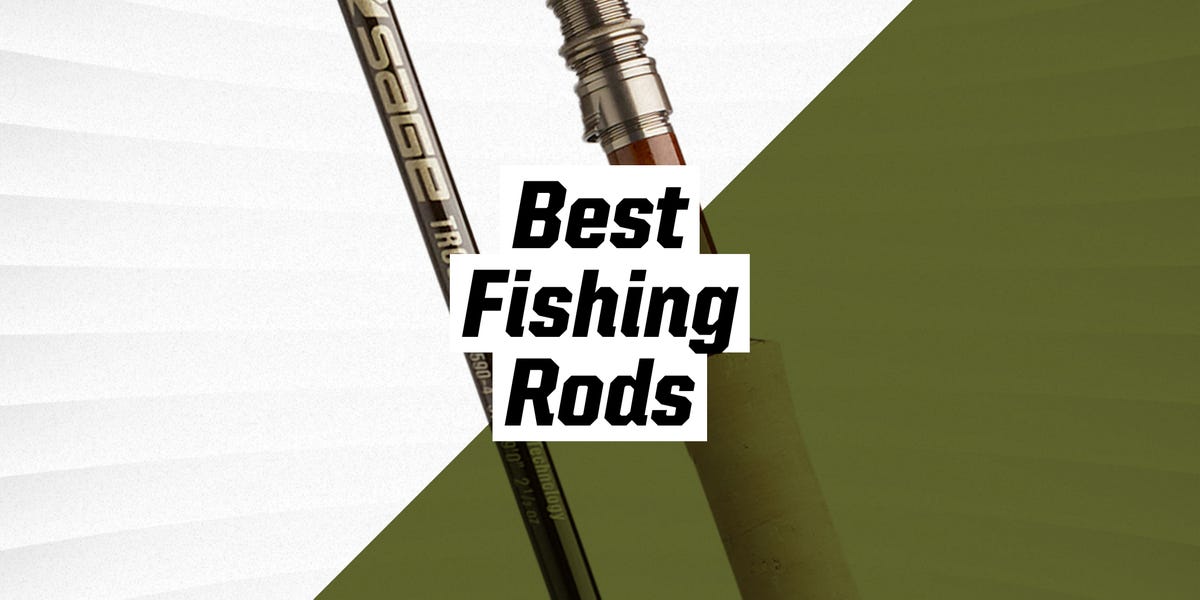 Truth is, you can catch a fish with a cane pole. But the latest, greatest graphite and fiberglass rods make bringing in a catch easier and more fun. The trouble is that there are approximately six million different freshwater-fishing rods on the market, or so it seems anyway. This foolproof guide will help get the right stick in your hand, whether you're after high-altitude small-stream trout or a lily-pond largemouth.
Cast Away: The Ultimate Fly-Fishing Gear Guide | How to Build a Fishing Tackle Cabinet
What to Consider
First, and most crucially, decide whether you want a spinning, casting, or fly rod. Spinning setups—the easiest and most popular—are best for lightweight line and tackle, and will catch just about every swimming creature, short of, say, muskie or Volkswagen-size catfish. Casting rods are typically sturdier and use heavier line, so that you can horse overfed, stubborn fish from their hiding spots. And then there are fly rods, objectively the most demanding and fun setup, though not exactly the most efficient for netting piles of fish.
Next, you need to know what size fish you're targeting so that you can pick an appropriate rod weight or power—angler-speak for the rod's ability to withstand a fighting fish. Spinning and casting rods use easy labels—ultralight through extra heavy—that correspond with fish size. This chart matches weights to fish species if you can't guesstimate them yourself. Usually, these rods also have their intended line weight stamped on the side (for example, "Line 6–12 lb"). Fly-rod weights work similarly but on a number-based system. The higher the number, the larger the catch. Five-weights are the most common and can handle nearly every freshwater species, save steelhead or the big toothy predator fish.
Two other key considerations are length—the longer the rod, the farther the cast—and action. Slow-action rods bend closer to the grip and, as a result, tend to be more sensitive and generate less line speed, for soft presentations. Fast-action rods bend near the tip—ideal for flinging heavy lures. Medium actions are, naturally, in the middle and a safe bet for most outings.
How We Selected
Over the past decade, I've fly-fished throughout the Lower 48 and in Alaska, and have written about the outdoors for publications including Field & Stream, Garden & Gun, Men's Journal, and USA Today. This list includes fly rods that I've used extensively over the years, as well as spinning and casting models that have earned favorable reviews from expert sources, such as Field & Stream and Outdoor Life. I also read through customer comments on Amazon and on various message boards, for the sake of thoroughness.
Best Value Fly Rod
Orvis Clearwater
The five-weight nine-foot Clearwater is a dependable, do-it-all champ, capable of smoothly laying down dry flies or whipping woolly buggers across a stream. The fast-action, high-power workhouse is also superbly priced, given its quality and Orvis's 25-year guarantee. If I could own only one fly rod, especially one for less than $250, a five-weight Clearwater would be a top contender.
Best Dry-Fly Trout Rod
Sage Trout LL
If you want to blow nearly a grand on a fly rod, the Trout LL is an excellent way to do it. This stunning, medium-action dry-fly rod bends just oh-so-right at the midsection, so you can make pinpoint, feather-soft casts to surface-eating trout. The Orvis Helios 3D is another top-shelf trout rod that goes for just shy of $1K, and has a touch more power than the Trout LL.
Best Spey Fly Rod
Sage X Spey
sageflyfish.com
$1,250.00
I like dry-fly fishing as much as the next trout bum, but bombing streamers to 10- to-15-pound salmon and steelhead is truly one of life's great pleasures. For such occasions, there's the X Spey, a 12- to 14-foot medium-action model, made of high-density composite fiber, which makes forming mega-tight loops a cinch.
Best Backcountry Fly Rod
Moonshine Rod Co. The Drifter
The 7.5-foot three-weight Drifter is ideal for schlepping deep into the background, mostly because its roughly two-foot canvas carry tube is easy to lash to a pack and the rod includes a spare tip, should you break one far from your truck. If you do worse than a broken tip, the Drifter comes with a lifetime warranty.
Best Spinning Rod
St. Croix Legend Glass
Fiberglass rods are making something of a comeback, and St. Croix Legend Glass is a prime example of why. This high-performance fiberglass rod lacks transition points (where many others get flimsy), resulting in a stupid-smooth action and giving the rod increased strength and sensitivity. And, unlike old-school fiberglass rods, the medium-action Legend is mercifully light.
Best Casting Rod
G. Loomis GLX
A cornerstone of the Loomis line since the early aughts and famed for its durability, the American-made GLX graphite rod comes in about 40 different varieties. But it truly shines as a rod for casting to medium to heavy bass. The much-beloved Loomis NRX is a comparable model, but the GLX is typically considered the better of the two, owing to its high-end components and improved feel.
Best Budget Spinning and Casting Rod
St. Croix Bass X
If you can't swing the cost of a GLX or a Legend Glass, the lightweight Bass X will get you in the bass game for cheap. Available in 14 different spinning or casting variants, the Bass X relies on the same smooth-casting graphite blank as the pricier and wildly popular St. Croix Premier, and has a sleek black Flex-Coat slow-cure finish.
J.R. Sullivan is a contributing editor for Field & Stream. His writing has appeared in The New Yorker, Time, Garden & Gun, and Men's Journal.
This content is created and maintained by a third party, and imported onto this page to help users provide their email addresses. You may be able to find more information about this and similar content at piano.io
Most Related Links :
Business News
Governmental News
Finance News
Need Your Help Today. Your $1 can change life.
[charitable_donation_form campaign_id=57167]