Tech
Away with legacy networks as healthcare providers power modern medical apps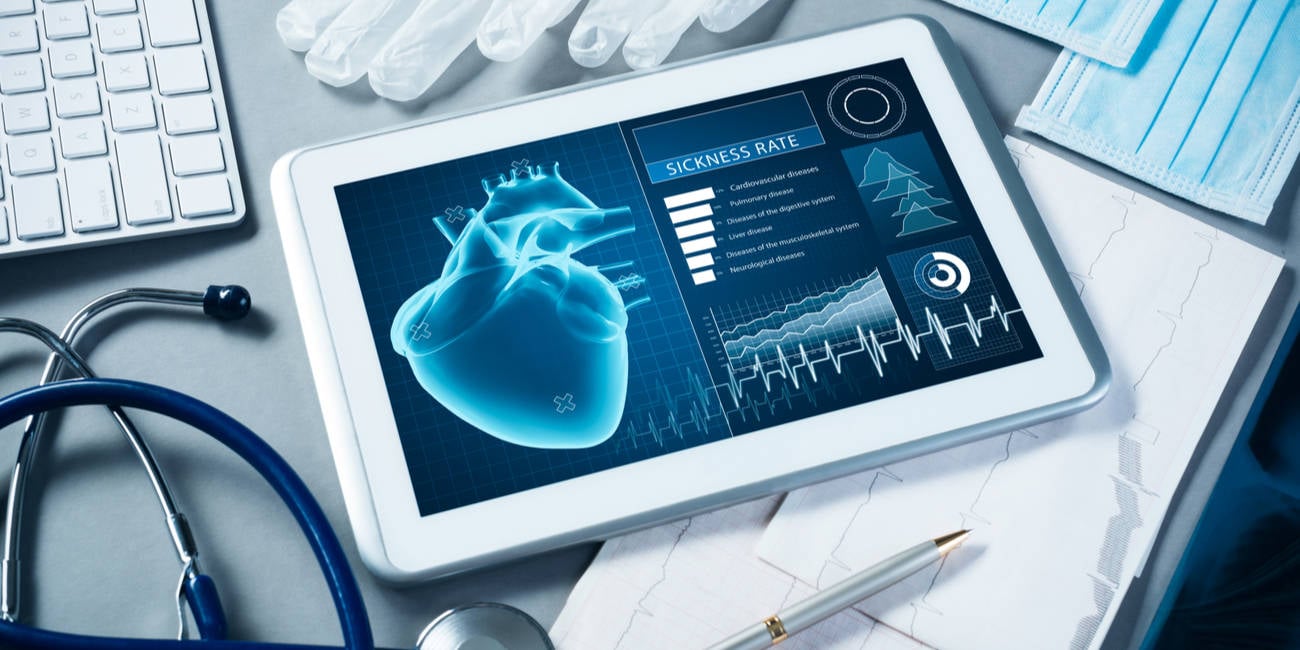 Sponsored The healthcare industry is transforming. The growth of health-focused IoT devices and wearables, increasing healthcare data breaches, and adoption of telemedicine, clinical informatics and mobile initiatives have led many healthcare providers to increase IT budgets. Automating and integrating disparate clinical systems to help staff improve efficiency is a key challenge.
The IoT devices and other digital initiatives are generating a deluge of data. The global healthcare data storage market is expected to reach US$9.3 billion by 2027, growing at a CAGR of 16.2% from $2.4 billion in 2018. Use of wearable fitness and health technologies has more than tripled in the last four years, according to research from Insider Intelligence.
Globally, healthcare provider expenditure is projected to rise by 5.4 percent annually through 2022. In establishing operational efficiencies, C-suite decision-makers have to leverage technology to not only boost cost savings but also address the challenges of physician burnout and clinical staffing shortages.
Further, a data breach cost study estimates that healthcare companies incurred the highest average breach costs at $7.13 million in 2020 — an over 10% increase compared to the 2019 study. In 80% of these incidents, customers' personally identifiable information was exposed. Meanwhile, industry regulations like HIPAA, HIMMS and Europe's GDPR in-crease the impetus for providers to prioritize privacy in delivering patient care.
These stresses experienced by healthcare providers make it the perfect time to take a fresh look at how the network operates, and the possibilities that exist to be smarter than ever. The need for improved healthcare delivery must not be constrained by inefficient and siloed legacy systems.
Many medical applications already rely on Wi-Fi and in-building cellular networks. Today, a typical hospital Wi-Fi network enable staff communications; patient monitoring and telemetry; patient tracking; facility access controls; inventory control; and much more. These ap-plications require massive amounts of bandwidth, low latency, high reliability and dependable resiliency to network interruptions or degradations in performance.
When Vietnam-based 108 Military Central Hospital faced difficulties in scaling its Wi-Fi systems and building reliable infrastructure that is IoT-ready, it decided to transform the under-lying infrastructure of its medical systems. One key objective was to integrate independent internal and external networks that run specialized medical software.
By deploying a suite of CommScope RUCKUS connectivity solutions – including access points, switches, and wireless network controller – and necessary software that integrated external systems seamlessly, the hospital bolstered its network systems to address its future needs.
Unlocking potential
One of the keys to realizing the potential for more efficient network administration and facilities operations is the convergence of information technology (IT) and operations technology (OT) networks. Such efficiency is much needed as the global pandemic and its aftermath compel healthcare institutions to accelerate adoption of tele-health and expand missions for IT and OT departments at the point of care.
The tele-health market is poised to grow by $56.47 billion at a CAGR of almost 19% during 2020-2024 period. Growth is being driven by increasing burden of chronic diseases and the integration of AI with tele-health.
"The rapid shift to adopt tele-health interactions, digital inpatient services and connected Internet of Medical Things all place new demands on your network and its infrastructure," says Mr Thierry Chau, senior director of business development for Large Public Venues at CommScope. "To keep pace with the need for reliable, adaptable, secure networks, upgrading the network is the only option for upgrading the way patient care is delivered."
Healthcare providers and doctors rely on fast, accurate and seamless movement and processing of information to enable faster, more accurate diagnosis and effective treatment approaches. In providers' efforts to improve patient outcomes and operational efficiencies while strengthening data security, networks must be simple to manage, reliable and adapt-able to support these needs.
Allowing both the IT and OT departments to work together on a single, converged network facilitates scalability to leverage IoT capabilities, improved operational efficiencies, and reduced OpEx across the entire network.
A Germany-based clinic, Middle Rhine Community Clinic, deployed an expandable, flexible network solution that grows with the ongoing digitization of the clinic as well as the increasing demands of an expanding range of digital services and devices. The implementation of a unified, cross-site network solution enabled the healthcare provider to improve the efficiency of its medical specialists to reduce wait times and the operational procedures in the clinics to provide patients with quality care.
Integrating medical apps
A new sense of urgency has fuelled demand for more responsive and intelligent networks. Network quality impacts the delivery of quality medical care in hospitals, medical office buildings, and research lab facilities.
While high-capacity and efficient networks improve collaboration as well as patient experience and outcomes, the significant costs associated with an upgrade can be daunting and healthcare providers need to weigh available options and seek robust and adaptable solutions to meet present and future needs.
"A future-ready network means more than just faster physical infrastructure," Mr Chau explained. "It means taking a look at the strategies as well as the solutions to improve the way you deliver healthcare and operate your facilities."
For example, smart building capabilities that connect heating, cooling, lighting and other environmental and security services to an automated network manager maximises comfort while reducing costs while interoperable platforms that break down walls between disciplines and departments simplify the sharing of critical information and facilitate informed decisions.
These and many other innovative tools require a robust, future-ready converged network infrastructure. Safety, security, compliance can also be enhanced to protect patient data with a self-monitoring physical infrastructure.
The convergence of the LAN and WLAN architectures into a single, shared infrastructure simplifies administration and results in networks that adapt and scale quickly as wired and wireless healthcare network applications grow.
Convergence-empowered, denser networks also adapt to the movement of staff, patients and equipment though the facility. It builds in the additional capacity and performance head-room to support current and emerging healthcare applications efficiently, reliably and eco-nomically.
With these objectives in mind, CommScope infrastructure solutions enable IT and operational networks to coexist on a common platform; centralize smart building capabilities on copper and fiber to connect and power systems; and create a foundation for long-term net-work evolution.
After implementing a solution based on CommScope's automated infrastructure management (AIM) solution, Máxima Medical Center, a medical facility in The Netherlands, gained visibility on the location of each piece of its medical and ICT equipment. This allowed the hospital's ICT department to manage updates and maintenance in a smarter way and ad-vise management about strategic purchasing and roll-outs of new resources. Managers can control costs based on actual use and efficient device management while improving purchasing and investment decisions.
Every CommScope infrastructure solution comes with Application Assurance, guaranteeing it will meet application requirements for uptime and performance – and AIM solutions pro-vide the visibility into your network to assure you those SLA terms are being met. Mean-while, CommScope's worldwide network of partners are equipped with trusted expertise and experience to help expedite your deployment and maximize your ROI sooner.
Sponsored by CommScope®
Most Related Links :
Business News
Governmental News
Finance News
Need Your Help Today. Your $1 can change life.
[charitable_donation_form campaign_id=57167]