Politics
Rubio raps Facebook's Zuckerberg for allegedly asking Chinese president to name his baby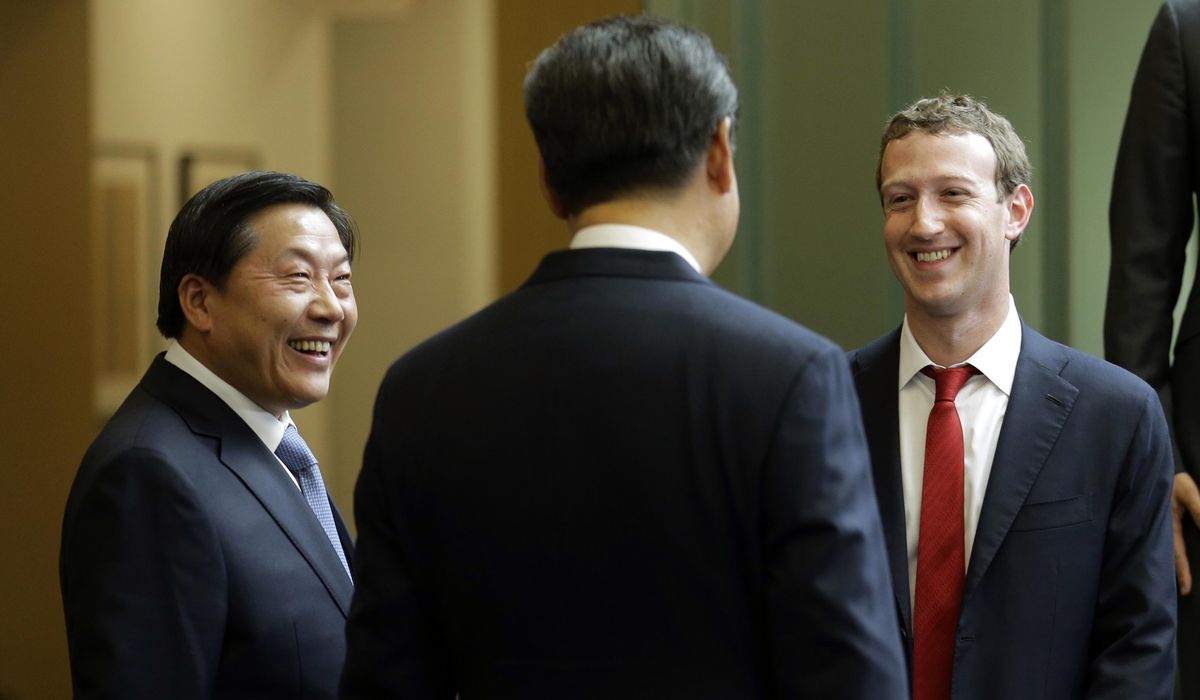 Sen. Marco Rubio, Florida Republican, criticized Facebook CEO Mark Zuckerberg for allegedly asking Chinese President Xi Jinping to name the tech titan's baby.
In an editorial ripping corporations for cozying up to China, Mr. Rubio highlighted an unusual request he said Mr. Zuckerberg had made to China's leader.
"Facebook founder Mark Zuckerberg in 2013 reportedly asked Xi Jinping to name his unborn child (Xi declined), and [this] tech giant would soon adopt the Chinese strongman's values when it came to free speech," Mr. Rubio wrote in the New York Post editorial.
A spokesperson for Mr. Zuckerberg denied the baby-naming rumor in 2015 to the Post's Page Six, and Facebook declined to comment Monday about Mr. Rubio's claim.
Facebook was, and remains, blocked in China. The disputed baby-naming request was allegedly made at a White House state dinner in September 2015 at which Mr. Zuckerberg was seated with Mr. Xi, according to the Post, and Bloomberg reported that it was an attempt by Mr. Zuckerberg to ease tension between the company and China.
Mr. Zuckerberg made other outreach to China, including via a "Happy Lunar New Year" video posted to Facebook in 2016 featuring his baby, named Max, and his wife Priscilla Chan. Ms. Chan's parents were ethnic Chinese refugees who came to the U.S. via Saigon, Vietnam, she told Quartz in 2018.
In 2016, Mr. Zuckerberg visited China and posted a photo of himself running through Tiananmen Square with a caption noting, "It's great to be back in Beijing!"
Mr. Zuckerberg's tone toward China has changed in the intervening years, however, and he has touted that his company doesn't operate in China. In July, Mr. Zuckerberg told the House Judiciary Committee that Facebook was "proudly American" and warned that China does not share American values.
"China is building its own version of the internet focused on very different ideas, and they are exporting their vision to other countries," Mr. Zuckerberg said last year. "As Congress and other stakeholders consider how antitrust laws support competition in the U.S., I believe it's important to maintain the core values of openness and fairness that have made America's digital economy a force for empowerment and opportunity here and around the world."
Alongside Mr. Zuckerberg's public comments, Facebook has also taken actions that are unlikely to endear the company to the Chinese regime. Last month, for example, Facebook said it disrupted Chinese hackers attempting to hack users' accounts and distribute malware, particularly among Uyghur users.
Mr. Rubio's criticism of Facebook and China is part of a larger diatribe against corporate greed, which he wrote had "annihilated an entire way of life." Mr. Rubio's approach toward China has grown more hawkish in recent years as well.
During the 2016 GOP presidential primary, Mr. Rubio sought to differentiate himself from then-candidate Donald Trump in how to approach China economically. On the debate stage in January 2016, Mr. Rubio said America should be "very careful" when considering tariffs on China and should instead pursue lowering taxes and reversing former President Barack Obama's policies.
Since 2019, Mr. Rubio has promoted overhauling America's traditional economic order and urged a new "common-good capitalism" as necessary to combat China.
A spokesperson for Mr. Rubio did not respond to requests for comment, including about why Facebook's interaction with China caught the senator's attention. While Mr. Rubio singled out Facebook, he opted for more circumspect references to "multinational firms" and "cowardly sports leagues" when describing other corporate behaviors he deemed inappropriate.
Other large technology companies that do business in China also received no mention. While Facebook does not work in China, Apple does and its sales for the December 2020 quarter in China raked in $21 billion in revenue despite the coronavirus pandemic, according to CNN.

Most Related Links :
Business News Governmental News Finance News

Need Your Help Today. Your $1 can change life.
[charitable_donation_form campaign_id=57167]