Politics
Despite His Boasts, Trump Didn't Wipe Out ISIS After All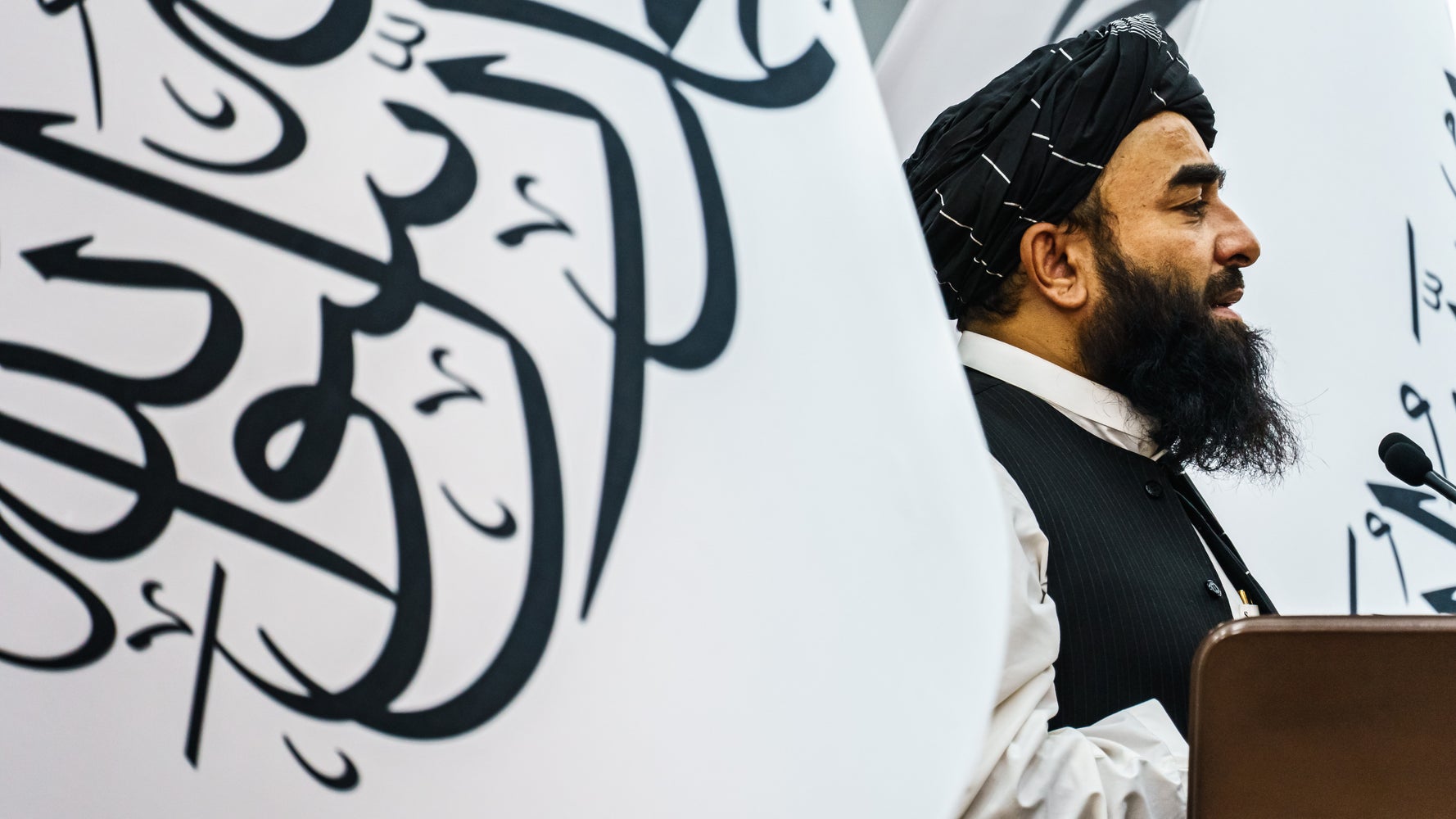 WASHINGTON – The deadly bombing near the Kabul airport on Thursday, which left 170 dead, including 13 U.S. service members, dismantled yet another of former President Donald Trump's boasts: that he had "eradicated" the ISIS terror group.
In the latter three years of his presidency, Trump repeatedly claimed he had eliminated the threat.
Talking to reporters on the White House South Lawn on March 20, 2019, he showed off a pair of maps illustrating how little territory the group controlled in Syria: "There's actually a tiny spot which will be gone by tonight."
While the terror group no longer controls physical territory in Iraq and Syria, its cells have spread throughout the Middle East and Africa including, as Thursday's attacks showed, to Afghanistan, where the branch is known as ISIS-K.
The attacks also renewed questions about Trump's claims that the Taliban would take on the American mission to fight terrorists in the region.
"They will be killing terrorists. They will be killing some very bad people. They will keep that fight going," Trump said on Feb. 29, 2020, days after he had completed an agreement that effectively guaranteed that the Taliban would return to power when the U.S. withdrew from the country.
While Trump spoke broadly of all "terrorists" that day, al Qaeda — the group that planned and trained for the Sept. 11 attacks from Afghanistan during the Taliban's original regime — was specifically named in the agreement. Recently, the Taliban have not fought al Qaeda at all, and instead effectively absorbed and merged with the group, according to a Defense Department report. The Taliban itself has sponsored terror attacks for decades, and continues to summarily murder Afghans it suspects of having worked with the United States.
And while Biden administration officials argue that the Taliban and the Afghanistan branch of ISIS are "sworn enemies," the latter's success at carrying out the bombings in Kabul suggest that the Taliban's fight against ISIS has not been entirely effective.
Indeed, rather than focusing on battling ISIS-K — as the new offshoot is known — the Taliban has instead spent the months since the agreement attacking the U.S.-backed Afghan government, which it was supposed to negotiate with for control of the country. 
That the Taliban would take over the fight against terrorism is just one of several far-fetched statements Trump made about the group since announcing that agreement, which entirely excluded Afghan government.
The Taliban ran a repressive regime based in Islamic law from 1996 through 2001, when they were removed from power by the U.S. and NATO for harboring those responsible for Sept. 11.
After the bombings on Thursday, Trump released a statement declaring, "This tragedy should never have been allowed to happen, which makes our grief even deeper and more difficult to understand." He neglected to mention that it was his rapid drawdown of troops — with just 2,500 remaining when he left office — that allowed the quick collapse of the Afghan government, which triggered the need for a speedy evacuation in the first place.
Earlier on Thursday, before the attacks, Trump had spun increasingly elaborate and fantastical explanations of his own actions regarding the 2020 agreement.
In a lengthy radio interview with Hugh Hewitt, Trump claimed that he knew the Afghan government would collapse after the United States left and that he would have accomplished a safe withdrawal of all Americans and some Afghans who had helped the U.S. — with just those remaining 2,500 troops. He also claimed he would have kept control of Bagram Air Base, which is roughly 50 miles from Kabul, and destroyed every bit of military equipment the U.S. was leaving behind.
"Well, I want to say it, because I have a plan that would be, I think, a great plan," he said. 
In reality, Trump had tried to force a complete withdrawal before his departure from the White House on Jan. 20 but faced strong objections from both the military and some of his top aides.
Trump continued to boast about his "relationship" with Taliban leader Abdul Ghani Baradar without mentioning that, without Trump's intervention, he would still be imprisoned in Pakistan. Nor did the former president mention that he had made the Afghan government release 5,000 imprisoned Taliban fighters.
"When I heard they were taking out the soldiers, and I guarantee you when Abdul … look, I spoke to him tough, but I had a very good relationship with him, very good. Nobody could negotiate with him like me. I had a very, very good relationship with him," Trump said of the deal he ultimately reached with the Taliban leader. "And I found him to be reasonable. He did some minor violations, but he ultimately didn't violate it at all."
That claim, however, was false. The Taliban almost immediately reneged on both of its key commitments in the agreement: that it would negotiate a deal with the Afghan government regarding control of the country, and it would end ties with al Qaeda. 
Trump, who tried to overthrow American democracy in an attempt to retain power despite losing the presidential election, nevertheless pushed ahead with his agreement with the Taliban.
This story and its headline have been updated to include the full death toll, as well as background about former President Donald Trump's statements about the self-styled Islamic State.
Calling all HuffPost superfans!
Sign up for membership to become a founding member and help shape HuffPost's next chapter

Most Related Links :
Business News Governmental News Finance News

Need Your Help Today. Your $1 can change life.
[charitable_donation_form campaign_id=57167]