Connecting investors with opportunities is what we do best. We are proud to present several companies which are new to the Investing News Network.
Here at the Investing News Network our mission is twofold: to provide the latest news and quality education by helping you identify investment opportunities in niche markets, and to help leading companies communicate their value to investors.
Connecting investors with opportunities is what we do best. We are proud to present several companies that are new to the Investing News Network.
Below you will find links to educational profiles on leading companies offering opportunities in growth markets such as gold, esports, uranium and nanotechnology.
Please note these profiles are not buy recommendations. There are many factors that you should consider before purchasing stocks. The purpose of these profiles is to present an in-depth value proposition for each company and provide you with the opportunity to easily request more information for your due diligence.
New to the Investing News Network – October 2020
---
Over a decade ago, a team of Mongolian and international geologists working with Erdene Resource Development (TSX:ERD,OTC Pink:ERDCF) in unexplored areas of the Gobi Desert discovered very high grade, surface gold prospects. This area has evolved into a new gold district in Southwestern Mongolia with two surface deposits and multiple early stage prospects. The company is focused on rapidly advancing one of those deposits, the high-grade, open-pit Bayan Khundii gold project to production. This initial development and the associated cashflow will form a foundation for growth as the exploration team continues expanding high-grade gold resources on adjacent prospects. The company has interests in three exploration licenses and three mining licenses covering 17,861 hectares. Erdene is the longest standing foreign investor and most successful gold explorer in Mongolia with an experienced team and Board of Directors, a long-term focused, loyal shareholder base and a strong social license.
---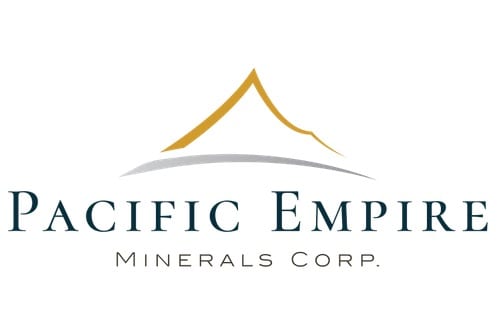 Pacific Empire Minerals Corp. (TSXV:PEMC,OTCQB:PEMSF) is a resource development company pursuing a unique hybrid generator model with a focus on the exploration and development of gold and copper resources in British Columbia. Pacific Empire Minerals owns a portfolio of assets in British Columbia, including several projects of focus in addition to a number of pipeline projects. The company is currently focused on its copper and gold properties, particularly the Jean Marie property, the Pinnacle Porphyry project, and the Copper King property, all of which are located in British Columbia.
---
Equity Metals Corporation (TSXV:EQTY) is a precious metals company bringing modern exploration techniques to its flagship Silver Queen gold–silver property, which is 100-percent owned by the company and royalty-free. The company's Silver Queen project is located within the well-mineralized Skeena Arch region of the Stikine Terrane, a major metallogenic belt running through British Columbia associated with gold-rich deposits that helped give rise to the Omineca Mining Division. The Silver Queen property has seen more than 100 years of historic exploration and development since 1912, including intermittent mining and over 500 historic drill holes with more than 9,000 meters of underground workings.
---
Novo Resources Corp (TSXV:NVO) is a gold exploration and development company with a pipeline of conglomerate gold projects in Western Australia's Pilbara gold region. The state of Western Australia is a Tier 1 mining district, representing 70 percent of the total gold output in a nation which ranks as the second largest gold producer in the world. Novo Resources' 2017 discovery of near-surface conglomerate gold over impressive strike lengths at Purdy's Reward kicked off a staking rush in the Pilbara Craton. The Pilbara area hosts numerous small mesothermal gold deposits containing conglomerate gold — mineralization known to hold large, high-grade gold nuggets. The discovery also attracted the attention of Kirkland Lake Gold, now a major investor in Novo Resources as is Kirkland's former Chairman Eric Sprott.
---
Oculus VisionTech (TSXV:OVT,OTCQB:OVTZ,FSE:USF1) is a technology company focused on developing innovative data privacy solutions within the growing data governance and compliance markets. The company's Forget Me Yes solution is a software as a service (SaaS) platform that aims to streamline how companies handle data and navigate complex regulatory environments. Oculus VisionTech is targeting the global RegTech market that is expected to reach US$55.28 billion by 2025 expanding at a compound annual growth rate (CAGR) of 52.8 percent according to Markets and Markets.
---
iMetal Resources (TSXV:IMR) is a Canadian gold exploration and development company targeting highly prospective regions across Canada. The company owns properties in the mining-friendly provinces of Ontario and Quebec, including its wholly owned flagship Gowganda West project. Ontario and Quebec were ranked second and third respectively among Canadian provinces in the Fraser Institute's 2019 survey of mining companies. iMetal Resources' Gowganda West gold project is located west of the Ontario town of Gowganda and southwest of Kirkland Lake, a prominent gold region. Recent geological data indicates similarities between the project location and the prolific mining camps near Kirkland Lake, Timmins and Val D'or.
---
Prosper Gold (TSXV:PGX) is a Canadian mineral exploration company leveraging its experience and past successes to find the next world-class high grade gold deposit in the Red Lake Mining District, Ontario, Canada. Prosper Gold management includes Peter Bernier and Dirk Templeman-Kluit, founders of Richfield Ventures Ltd. who were responsible for the discovery and subsequent sale of the multi-million-ounce Blackwater Gold deposit in British Columbia. In 2011, New Gold (TSX:NGD,AMEX:NGD) acquired Richfield Ventures for an estimated C$550 million. An updated resource estimate released in 2020 found a total of 8 million contained ounces of gold Blackwater property (proven and probable).
---
Mountain Lake Minerals Inc. is a new Canadian gold exploration company with a portfolio of gold projects in mining-friendly Newfoundland. The company is currently nearing completion of a series of low-cost acquisitions, including the Manuels Gold and Caledonia Brook Projects in the province, and some of the acquisitions have been completed. MLK also owns a 100 percent interest in the high-grade Golden Eye Project at Little River. Located along major gold trends, these properties exhibit the potential to host large-scale mineralizing systems. Newfoundland ranks among the world's top 10 mining jurisdictions, according to the Fraser Institute's Mining Survey. Although Newfoundland's only producing gold mine, Anaconda Mining's (TSX:ANX) Point Rousse, is running low on gold reserves, the region has become a recent hotspot for gold exploration and development.
---
Fission 3.0 (TSXV:FUU,OTCQB:FISOF,FSE:2F3A) is a leading uranium project generator developing a portfolio of properties in Saskatchewan's Athabasca Basin, home to over 60 years of mining exploration and development, producing grades anywhere from 10 to 20 times higher than the global average at nearly two percent U3O8. The company follows a business model of exploration, development and de-risking on the path towards production. Fission 3.0 has a proven track record of successfully identifying and developing uranium projects. The company is led by CEO Dev Randhawa and COO Ross McElroy, who have been instrumental in the discovery and development of a number of significant uranium projects, including Fission Uranium's Triple R deposit.
---
Idaho Champion Gold (CSE:ITKO,OTCQB:GLDRF,FSE:1QB1) is a Canada-based gold exploration company with six highly prospective mineral properties in Idaho, USA. The company's two flagship projects are moving forward with fully funded drilling programs in Idaho. The political stability and historic success of mining in the region provide excellent support and resources to help the company advance its projects. Idaho has been known for its mining activities since the 1860s, particularly with the gold rush from 1863 to 1866. This year, the Fraser Institute yearly report has the state ranked 8th best mining jurisdiction in the world and 3rd in North America. The Baner property, located 10 kilometers southwest of Elk City, Idaho, has had numerous gold deposits drilled in the Clearwater River between the 1850s and late 1980s.
---
K9 Gold (TSXV:KNC) is an exploration company that is focused on acquiring, discovering and developing gold deposits in North America. K9 Gold is currently developing its Stony Lake gold project in Central Newfoundland, one of Canada's newest orogenic gold districts. This district is both mining-friendly and has access to reliable infrastructure. The Stony Lake gold project is placed within Central Newfoundland's intersecting Cape Ray and Valentine Lake structural trend, which is located along the prolific Dog Bay Line. The project has been found to cover the southwest extension of Sokoman Mineral's (TSXV:SIC) Moosehead high-grade gold discovery and also lies northeast of Marathon Gold's (TSX:MOZ) Valentine Lake deposit and west of New Found Gold Corp's (TSXV:NFG) Queensway discovery. This makes the Stony Lake project an excellent location with favorable prospects for further exploration and discovery.
---
Baselode Energy (TSXV:FIND) is a uranium-focused exploration company with two high potential projects in the Athabasca Basin area, which accounts for roughly 20 percent of global annual uranium production. Baselode Energy is exploring for basement-hosted deposits outside of the traditional "unconformity-controlled"-type uranium deposits, with emphasis on avoiding sandstone cover, and instead focusing on near-surface, structurally-controlled mineralization that could be mined easier than deposits underneath sandstone cover. The Athabasca Basin is located in the top Canadian mining investment jurisdiction of Saskatchewan, based on the Fraser Institute Annual Survey of Mining Companies 2019.  Since 2008, basement-hosted, high-grade uranium deposit discoveries have spurred and reinvigorated an exploration rush in the Basin, with a number of discoveries having been made, especially by junior companies which have created massive shareholder returns.
---
Sixth Wave Innovations (CSE:SIXW,OTCQB:ATURF,FSE:AHUH) is a nanotechnology company that uses patented Molecularly Imprinted Polymers (MIPs) for detecting, capturing and purifying substances at the molecular level. MIPs are synthetic polymers uniquely designed to capture and extract target materials from a background of other materials by a combination of engineered electrochemical methods to attract the materials to the polymer and templating or creating a pocket in the polymer that has the physical size and shape of the target material to ensure that only those materials are captured. Systems utilizing MIPs are developed and owned completely by Sixth Wave Innovations with multiple patented/patent pending protections in over 40 countries worldwide. With massive expertise in the chemical industry and broad vertical patents, there are huge market implications for commercial scaling and revenue opportunities.
---
Sentinel Resources (CSE:SNL,OTC:SNLRF) is a Canadian exploration company targeting high-quality precious metals through the strategic acquisition of resource-rich properties located within world-class mining jurisdictions. The company's projects are currently in Australia, Peru and Canada. Each project benefits significantly from low-cost of entry or acquisition and easy access to infrastructure, minimizing capital and operational costs during explorational periods. The company's flagship projects, located in New South Wales (NSW), Australia, have district-scale potential. NSW lies on the east coast of Australia and has been established as a prospective state for gold exploration and production. Between 2015 and 2016, NSW produced over 37 tonnes of gold, valued at AU$1.9 billion. Sentinel's property package in NSW includes 94,500 hectares and eight gold projects.
---
Cache Exploration (TSXV:CAY) is an exploration company specializing in the acquisition, exploration and development of gold projects in Nunavut, Canada. Focused on a true district play covering a majority of the Proterozoic Kiyuk Basin in Nunavut, the Kiyuk Lake gold property has significant open pit potential. Nunavut is a mining-friendly jurisdiction that is highly appealing to junior resource companies. Three producing mines currently operate in Nunavut: Agnico Eagle Mines' (TSX:ASM,NYSE:AEM) Meadowbank gold mine, TMAC Resources' (TSX:TMR) Hope Bay gold mine and Baffinland Iron Mines' Mary River iron mine. The Kiyuk Lake gold property is the company's flagship project and is located 50 kilometers north of the border with Manitoba, Canada, and 350 kilometers west of Arviat in Nunavut. The company has the right to earn 100 percent interest in the property subject to a 2 percent NSR.
---
African Gold Group (TSXV:AGG) is a Canadian gold development company currently pursuing projects in resource-rich West Africa. The company is focused on its Kobada gold project in Southern Mali, West Africa. This low capital project is fully permitted, features low operating costs and presents significant upside, with the potential to produce more than 100,000 ounces of gold per annum. With a focus on gold development, African Gold Group has a first-mover advantage by being one of the few construction-ready projects in West Africa. The Kobada gold project is located in Southern Mali in the Sikasso administrative region, which is considered to be a mining-friendly environment with strong government support that is well-aligned for the country's long term stability. In August 2020, the African Gold Group announced a partnership with SAFE Ltd to enable provenance and transparency of its supply chain process to address changes in conflict minerals regulation and strengthen awareness of local distribution processes.
---
GameSquare Esports (CSE:GSQ) is the parent company of Code Red Esports, a leading esports talent and marketing agency that increased turnover from $2 million in 2018 to $3 million in 2019. The company has also been nominated by Esports Awards as the Top Supporting Esports Agency of the Year. In 2020 alone, esports has generated more than 495 million viewers worldwide with an expected audience of 600 million by 2023. Many esports tournaments are now offering millions of dollars gathered through prize pools—the International Dota 2 Championships offered US$18.4 million in 2016, US$34.3 million in 2019 to its winners and this year the prize pool has already exceeded $40 million and continues to grow.
---
Volcanic Gold Mines Inc. (TSXV:VG,FWB:CKC1) is a Canadian exploration company focusing on high-yield precious metals exploration and development in a mining-friendly region of Central America. Volcanic Gold's primary projects are located in the highly favorable jurisdiction of Guatemala, with involved mining experience and regional expertise in the country since 1998. The company's management consists of a highly experienced mining and capital markets team that intends to leverage its deep domain expertise to identify favorable acquisition targets. Guatemala shares the same geological belt as Mexico and the same world-class potential for precious metals discoveries. With minimal investment into this highly favorable jurisdiction, high-grade discoveries, such as Escobal and Cerro Blanco, have led to increased excitement and funding through a new wave of mining investments.
---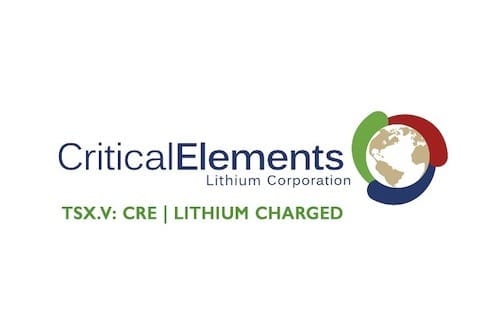 Critical Elements Lithium Corporation's (TSXV:CRE,OTCQX:CRECF,FWB:F12) vision is to be a large, responsible supplier of lithium hydroxide to the emerging electric vehicle and energy storage industries. The company is well-positioned, wholly owning over 530 km² of prospective lands hosting one of the highest purity spodumene deposits globally. This deposit is in Quebec, one of the company's premier mining investment jurisdictions. The company aspires to achieve its goals with a minimal environmental footprint by drawing electricity from Quebec's established low-carbon power grid, and in cooperation with the Cree Nation and local First Nations communities, with whom relationships have been formalized. The Rose lithium-tantalum deposit, one of the largest highest purity lithium deposits in the world, can supply multiple lithium markets because of its unique purity with low iron oxide and mica content.
---
ALX Resources Corp. (TSXV:AL,FWB:6LLN,OTC:ALXEF) is dedicated to providing shareholders with multiple opportunities for discovery by exploring a portfolio of prospective mineral properties, which include gold, nickel–copper–cobalt and uranium. Using the latest technologies, ALX plans and executes well-designed exploration programs and holds over 200,000 hectares of prospective properties in Saskatchewan and Ontario, Canada. Aiming for international expansion, ALX Resources also has properties in Norway with its Draco VMS project. Having operations in stable Canadian jurisdictions strategically positions ALX Resources in key exploration areas with strong potential for economic base metals deposits, producing gold mines and the richest uranium deposits in the world. This includes the recently acquired Firebird nickel (formerly Falcon nickel) and Flying Vee nickel-copper-cobalt projects, and the Sceptre gold project, all located in Northern Saskatchewan.
---
Galena Mining (ASX:G1A) owns the Abra base metals project located in the Gascoyne region of Western Australia — home to one of the largest lead and silver deposits in the world set to produce the highest-grade, cleanest lead concentrate available globally. The company is capitalizing on its low-risk Tier 1 asset in a Tier 1 jurisdiction, strengthened by and leveraging partnerships with Japan's largest zinc and lead smelter, as well as with one of the top base metals trading firms in the world. Galena recently completed a bankable feasibility study (BFS) for the development of a mine and processing facility with a 16 year lifespan producing high-value, high-grade lead-silver concentrate. Lead production is estimated at 95 kilotonnes per year while silver mining is projected to yield 805 kilo ounces annually.
---
Most Related Links :
Business News
Governmental News
Finance News
Need Your Help Today. Your $1 can change life.
[charitable_donation_form campaign_id=57167]