Entertainment
Zendaya and Tom Holland's relationship timeline, from Spiderman co-stars to sneaking a kiss at a red light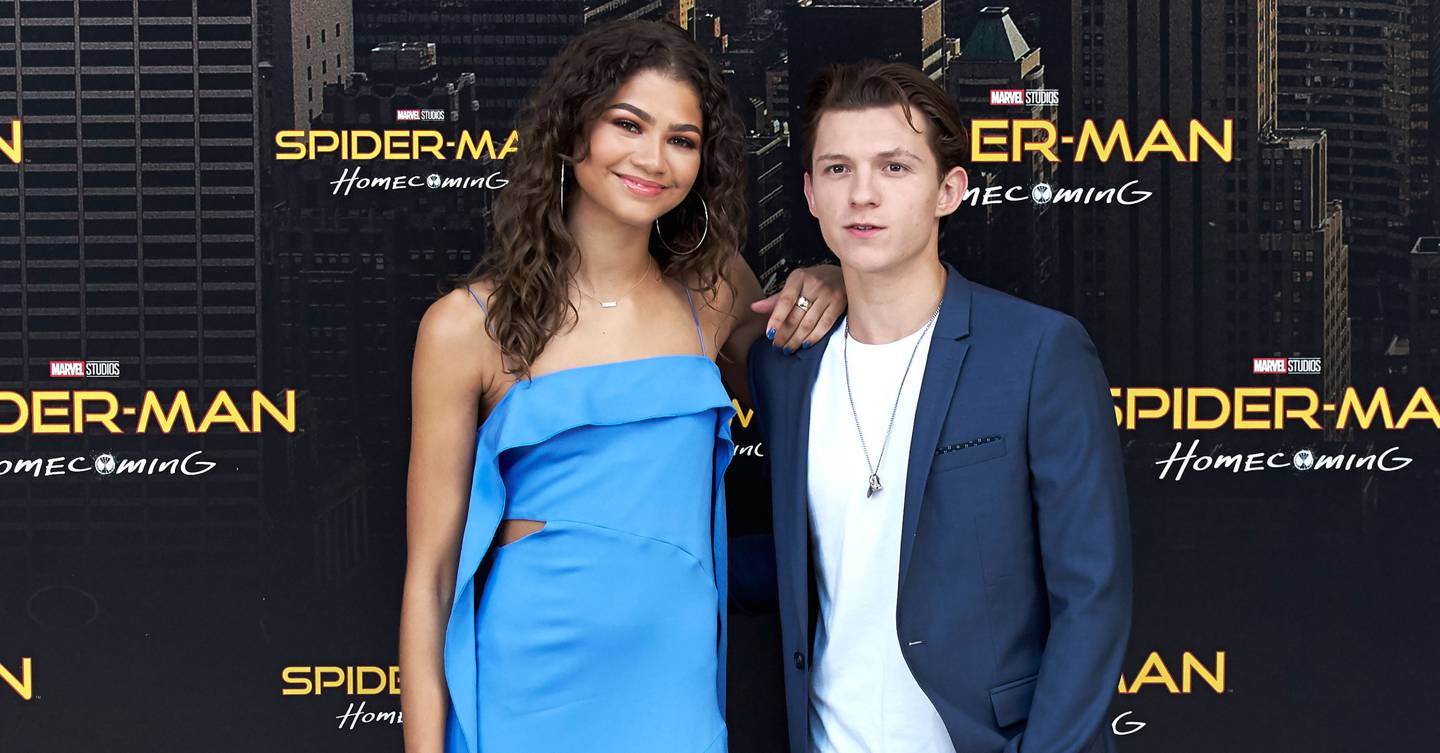 Zendaya and Tom Holland were dubbed "The Perfect Couple" long before *those* pictures of them sharing a sneaky kiss emerged. In fact, it all began when they were cast alongside each other in the lead roles for Spiderman: Homecoming, with Tom in the role of Peter Parker and Zendaya as Michelle Jones (MJ).
Can you really blame fans for shipping the pair for so long? After all, the various Spiderman franchises do have a habit of creating couples IRL. In the 2002 film Spider-Man, Tobey Maguire and Kirsten Dunst created the iconic 'upside-down kiss' as Peter Parker and Mary-Jane (also MJ, keep up!)and started dating soon after.
Although the pair had split up before their third (and final) film Spider-Man 3, a new spider-couple, in the form of Emma Stone and Andrew Garfield, were soon ready to carry the baton. Also playing the lead roles of Peter Parker and Mary-Jane (MJ) in The Amazing Spider-Man franchise, Andrew and Emma met in 2010 and officially went their separate ways in 2015.
Is it Zendaya and Tom Holland's turn to fly the flag for romance in the Spider-verse? Here's everything we know about their relationship timeline so far, from meeting on the set of Spiderman: Homecoming to smooching at a red light.
July 2016: Zendaya and Tom Holland joined the cast of Spider-man: Homecoming
Tom takes on his biggest role yet as Peter Parker, who develops spider-like abilities after being bitten by a radioactive spider. Unlike the previous Spider-Man adaptions, this film really emphasises the awkward-ness of Peter Parker's teenage years, including his relationship with classmate Michelle (played by Zendaya).
The pair start sneaking into each others Instagrams
Tom shared a cute (if a little blurry) snap of him, Zendaya and one of their friends on Instagram with the caption, "Summer Sunday's."
November 2016: Zendaya and Tom Holland appear together on the cover of The Hollywood Reporter
It's Zendaya's turn to feature Tom on her Instagram. She shared a pic of their shared cover on The Hollywood Reporter with the caption, "Amidst all the chaos and sadness…this one good thing did happen to me today. Honored to share it with the very best…Spider-Man himself @tomholland2013 🙏🏽"
July 2017: A source seems to think Zendaya and Tom are already a couple
People revealed that Tom and Zendaya were an item… according to a source. This source claimed that, "[Tom and Zendaya] started seeing each other while they were filming Spider-Man.
"They've been super careful to keep it private and out of the public eye but they've gone on vacations with each other and try and spend as much time as possible with one another."
According to People, another source claimed, "They're both really ambitious and they challenge each other. But, most importantly, they make each other crack up. They seem to have a really similar sense of humour and love joking around together. They have great banter back and forth."
Zendaya appears to shut down speculation with a tweet
Zendaya clearly doesn't have much time for the rumours, tweeting, ""My favourite is when it says we go on vacations together HA! I haven't been on a vacation in years! hbu @TomHolland1996 ???"
July 2017: Tom says he and Zendaya are like the "best of friends"
Tom praises Zendaya for helping him cope with the limelight. In an interview with People, he says, "We are like the best of friends. She's so great and amazing…
"I'm a little worried [about dealing with fame … but] Zendaya is super famous and she's been through this and I just call her up and say, 'How do I manage being famous?' I'm very glad I have a friend like her."
August 2017: Zendaya shuts down rumours…again
During an interview with Variety, Zendaya was asked if there was any romance between her and Tom. The answer, sadly, was, "no," However, she did say, "He's a great dude. He's literally one of my best friends. This past how many months we've had to do press tours together. There's very few people that will understand what that's like at 20 years old."
May 2018: Tom devotes an entire Instagram post to his "mate" Zendaya at the Met Gala 2018
You know it's real when you get your own spot on his Insta grid, right? To celebrate Zendaya's debut at the Mel Gala in 2018, Tom shared a photo of her Joan of Arc inspired look with the caption, "All hail the queen. Killing it mate 🙌🏻"
May 2019: An unfortunate tag-placement leaves Tom red-faced
Fans were delighted when Tom posted a picture of him with Zendaya and their Spider-Man co-star, Jacob Batalon, at Disneyland. They were even more delighted to see that he'd tagged Zendaya in his crotch area. Oops.
Zendaya gave him the benefit of the doubt, commenting, ""I'm assuming because you don't know how to work IG, that's the reasoning behind my name placement."
The whole interaction was thankfully caught by Comments By Celebs.
February 2020: Zendaya is linked to Jacob Elordi
The #TomDaya train grounds to a brief alt as Zendaya is spotted kissing her Euphoria co-star Jacob Elordi in New York. An eyewitness told E! that, "She seemed to be really enjoy being with him. At one point he reached over and kissed her on the forehead.
Another source told E! that, "[Zendaya and Jacob] have been inseparable since last summer and have been making time for each other in between projects. Jacob has met Zendaya's family and everyone adores him. They have a lot of fun together and have a lot in common."
May 2020: Tom apparently quarantines with "secret" girlfriend
Zendaya isn't the only one whose coupled up elsewhere, as Tom is linked to Nadia Parkes. A source told The Daily Mail, "It was early days for Tom and Nadia when the lockdown was announced in London. They made the decision to isolate together and things have been going great between them."
November 2020: Zendaya and Jacob call it quits
Things appear to be officially over for Zendaya and Jacob as he confirms his romance with model Kaia Gerber.
February 2021: Tom praises Zendaya for helping him cope with the public eye
In an interview with British GQ, Tom praised Zendaya, saying, "She totally changed the way I am able to be more comfortable in public."
He also commented on how difficult dating in the public eye can be, saying, "It's very nerve-racking. It means that if you are dating someone, you have to be really conscious of their feelings, because if something does happen between the two of you, it's not just happening between the two of you, it's happening in front of the entire world."
July 2021: Zendaya and Tom are spotted kissing in a car
In photos obtained by Page Six, Zendaya and Tom are spotted sharing a kiss and having a giggle while stopped at a red traffic light.
Cue fans going utterly berserk…
The pair have yet to make an official statement about their relationship status. We're all ears guys…
Most Related Links :
Business News
Governmental News
Finance News