Entertainment
Why the 'tyre workout' everyone's doing on Instagram could be the best addition to your wellness regime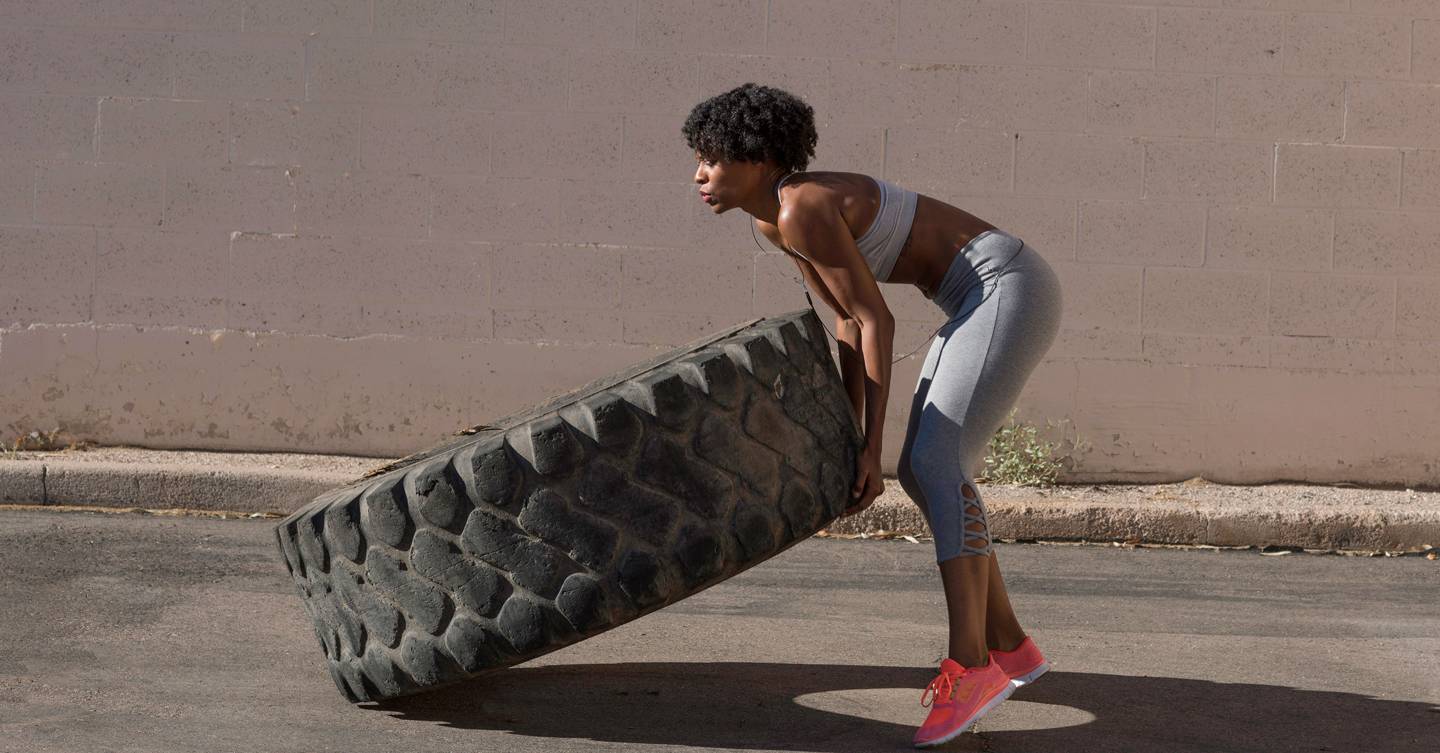 After months and months and months of walking around the same damn park on our lunch breaks during the pandemic, we're welcoming the reopening of gyms with open arms.
If you're a staunch fitness fan, someone who kickstarted their wellness regime in lockdown or are hoping to dip your toe in the workout world as we approach summer, there's a plethora of fun and effective fitness trends doing the rounds on Instagram.
One such workout we keep seeing is 'the tyre workout', which as the name suggests, involves incorporating a car tyre into your workout to work your entire body.
"The tyre workout is a fun, different, highly effective and addictive workout that will leave you dripping with sweat, burning 100s of calories, your entire body aching (in a good way!), you smiling from ear to ear and feeling empowered," Ollie Lee Collins, who runs tyre workout classes at The Bear Den, tells GLAMOUR.
So, how do you do it?


Ollie suggests heading to your local garage or mechanic and offering to buy one of their tyres – they'll probably give you one for free.
"Be careful to select a tyre which is appropriate for you, most traditional car tyres won't weigh more than 10kgs maximum. If you are looking for something more heavy duty like a tractor tyre, they can weigh up to and beyond 80kgs," he advises. "There is no formula for what size tyre to go for based on your height and weight, just have a feel and see which feels manageable."
"Once you get it home, it acts as a fantastic multipurpose, makeshift home gym," he said. Ollie suggests using the tyre to practise lunges, squats, and swings presses.
"If you use a tyre outside you can use it as a kettle bell to swing or you can clean and press with it – I love the overhead tyre walk (which involves walking with a tyre over your head, as the name suggests, because it's low-impact and works every part of your body.'
What are the benefits of the tyre workout?

Ollie explains that the tyre workout targets your whole body from your legs and butt to your arms and shoulders – and you can expect to burn anything from 400-1000 calories in a session. "What I love most about this workout is that there is not a burpee in sight and there's no need to rush it," he said.
"I love the fact that you can talk whilst taking part in this workout, I encourage taking rest during your session and it's unlike many other high energy workouts where you can barely breathe, let alone speak to anyone."
Ollie is keen to emphasise that this is not a HIIT workout, noting: "we are practicing strength and conditioning and the results after just a few sessions are incredible."
According to the trainer, you will burn fat, tone your body (particularly in those hard to reach areas of the back of the arms and shoulders), and have an incredibly satisfying workout.
"Most people who attend my tyre workout classes find this hugely satisfying and cathartic; it's a great reliever of stress and tension. You will leave class feeling completely worked out but relaxed and calm after smashing our tyre then taking our mobility and recovery finish. I believe it provides the perfect total body workout which leaves you feeling completely empowered."
An empowering workout that also allows time for a gossip? We're here for it.

Most Related Links :
Business News Governmental News Finance News