Entertainment
The biggest fashion trends you need to know about for 2022, from 'goddess dressing' to the return of bodycon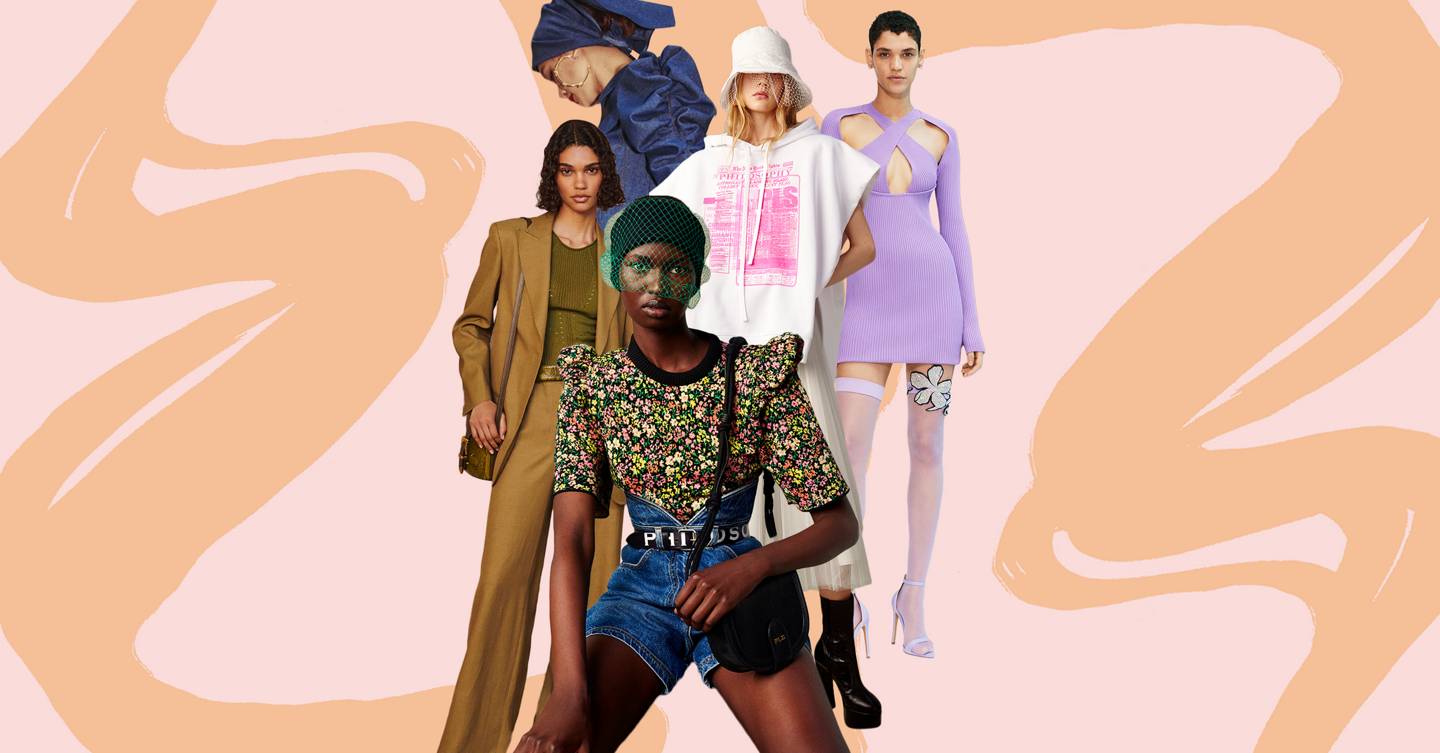 The first reveals of what we'll be wearing in 2022 have dropped and it's an understatement to say we are excited. The fashion calendar has been slightly confused of late (thanks panny-D) but June is when designers share their resort, cruise or pre-Spring collections.
Not as splashy as the traditional February and September fashion week catwalk shows, resort collections are full of really useful investment pieces that will be truly valid buys for your wardrobe. Originally these collections – which drop in store in November and stay on-sale til the following June – were designed for the super-rich to wear on their winter sun holidays (hence, 'resort' or 'cruise') but now they are a practical way to get a fix of next season, right now. And at this point in the corona coaster we are all for looking forwards.
In keeping with the mood that prescriptive trends are over, there is a good sprinkling of perma-trends throughout the collections, meaning that you can make some sustainable choices when you're shopping (that's our kind of consumerism.)
So what are the major moods we've spotted in the resort 2022 collections?
1: Body Con
You thought that Herve Leger's iconic bandage dresses and the tight, short silhouette of the Nineties were gone for good? Like all fashion classics, they're ripe for revival. The boldest trend of resort continues summer's mood for sexy dressing. Body-conscious cuts that skim your shape come in juicy colours, with cut-out details or ruched details ideal for going out-out.
Spotted at David Koma, Balmain and Versace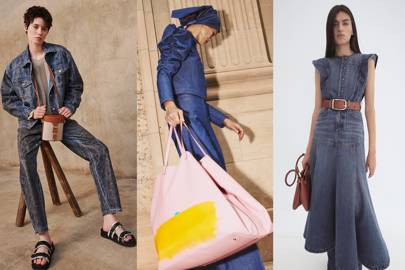 2: Designer Denim

Another trend with the feeling of a throw-back, in a good way, is the resurgence of denim which is appearing on everything – not just jeans. Smart dresses, suits, skirts and jackets all get the true blue treatment. And what about your jeans? For resort, the leading silhouette is wide-leg, high-waisted and floor-skimming. They're a joyful contrast to our locked-down loungewear and tracksuits.
Spotted at Alberta Ferretti, Carolina Herrera and Chloe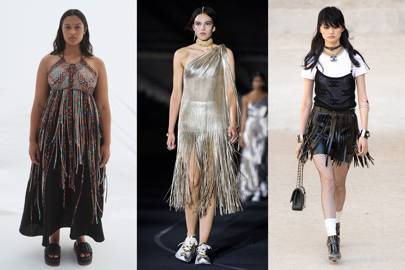 3: Fringe Benefits
Adding a whimsical new detail into your outfits, without having to switch up your whole wardrobe is what the best trends are about. For resort, fringe is that thing. Add a trim to a skirt, dresses or a sleeve and feel the swish of fabric physically uplift your mood – fashion should always be fun!
Spotted at Chloe, Dior and Chanel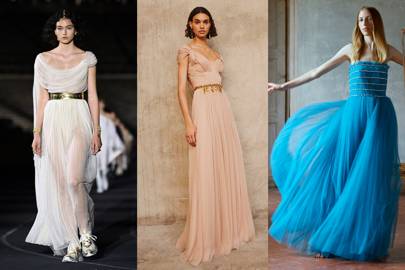 4: Goddess dressing

Sometimes trends are a slow development… shifting on each season… and sometimes a complete curveball comes and disrupts the status quo. You can't get any further from a tracksuit than a divine chiffon gown, complete with Grecian inspired draping (literally, at Dior, they staged their show at the Panathenaic Stadium in Athens.)
Spotted at Dior, Alberta Ferretti and Huishan Zhang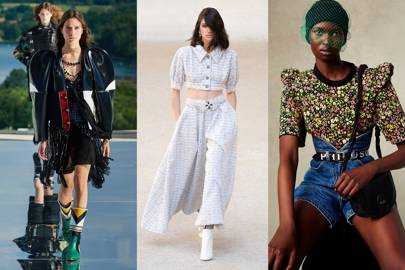 5: Bold Shoulder

We spotted super-sized collars in the resort collections but the focus of top-half dressing is moving out, to your shoulders. Whether an elegant curve, a sweet puff or a sci-fi-costume statement, adding a bold shoulder detail to any outfit will add an instant update to your look.
Spotted at Louis Vuitton, Chanel and Philosophy di Lorenzo Serafini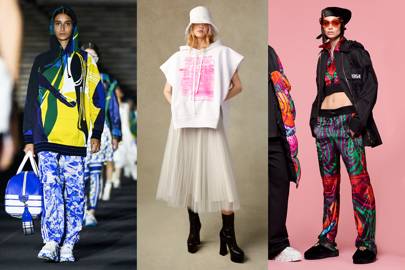 6: Sports Day

Designers are savvy enough to know that some of us will need to take baby steps to take us away from our reliance on athlesiure. And so the inclusion of bombers, tracksuit trousers, hoodies, puffers and drawstrings was an expected element of the resort shows. But these aren't your average grey marl joggers. Ever bolder colours, slogans and neon tones have been splashed over classic athletic silhouettes along with designer trainers to drool over.
Spotted at Dior, Philosophy di Lorenzo Serafini and Versace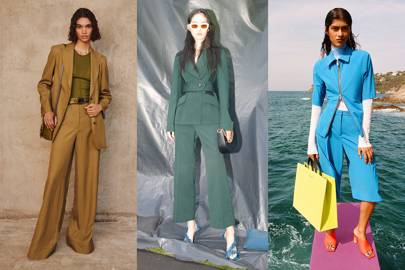 7: Suits You
In a world where WFH is the new normal, you'd think that trouser suits would slowly become obsolete. But absence has made the heart grow fonder and tailoring has been a key street style look on attendees at the recent IRL shows. For resort, the trouser suit is slouchier, or shorter. The colours are quirkier and the details more surprising. These are suits to wear with trainers and a t-shirt rather than power heels and a briefcase.
Spotted at Alberta Ferretti, Lanvin and Nina Ricci

At least we're ready for 2022 in fashion terms… Bring it on!
Read more from Glamour UK Fashion Director at large Alex Fullerton here or follow her on Instagram @alexandrafullerton

Most Related Links :
Business News Governmental News Finance News