Entertainment
Take a look back at 33 of the most epic Spice Girls outfits EVER as we celebrate 25 years (!) of 'Wannabe'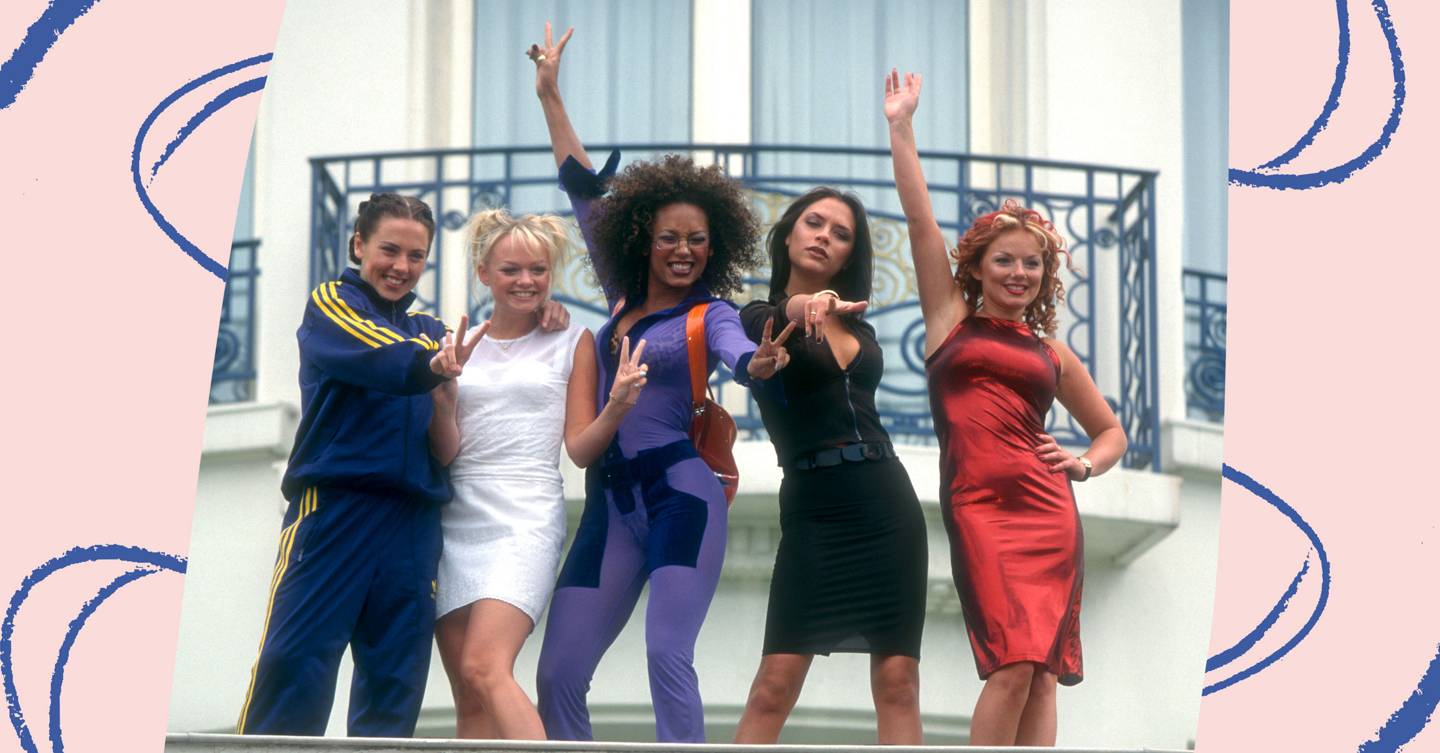 Believe it or not, we've been cheering 'Girl Power' and telling everyone that we 'really, really, really wanna zigazig ah' for a quarter of a century.
Celebrating 25 years of the Spice Girls' epic music, this week sees Baby, Posh, Ginger, Scary and Sporty mark the major milestone anniversary of their debut single Wannabe.
The song, which became an ionic symbol of female empowerment and addressed the value of friendships alongside romantic relationships, fast-became the best-selling single by a girl group in the world hitting number one in 37 countries.
But while the Spice Girls had a smorgasbord of indisputable bangers, they were so much more than just their music. The very epitome of their 'Girl Power' mantra, they symbolised a type of sisterhood and feminism that is still very relevant today; one that encourages the celebration of individualism and independence within tight female circles.
Little conveyed their individualism quite like their fashion choices. From tracksuits to bodycon, animal print to platform trainers, each member of the band had their own instantly-recognisable identity
Bursting with 90s nostalgia, these five very different wardrobes became so iconic in their own right that you'd only so much as need to see a single item on a hanger to know immediately which band member it belonged to.
Slip dresses, bodycons, Mary-Janes or court shoes – you're looking at Victoria Beckham pre-bona fide fashion career.
Victoria Beckham shared 15 childhood photos for her birthday and they confirmed that she was *officially* the cutest baby
Tracksuit bottoms, football t-shirts, trainers and stick-on tattoos – it's a Mel C wardrobe.
Babydoll dresses, Buffalo trainers, matching pink hair-ties (for pigtails) and denim minis – it couldn't be anyone but Emma Bunton.
Leopard-print anything, full camo looks, animal print bras and short shorts – this wardrobe has got Mel B written all over it.
Satin slips, faux fur trims, platform leather boots and a Uninion Jack mini – it's got to be Geri Halliwell.
Scroll down to take a reminiscent look back over some of the most iconic Spice Girls looks (most of which we'd more than happily wear today!).
For more from Glamour UK's Fashion Editor Charlie Teather, follow her on Instagram @charlieteather

Most Related Links :
Business News Governmental News Finance News