Entertainment
Love Island's lack of diversity is not a disservice to Black women; it's actually doing us a favour. Here's why…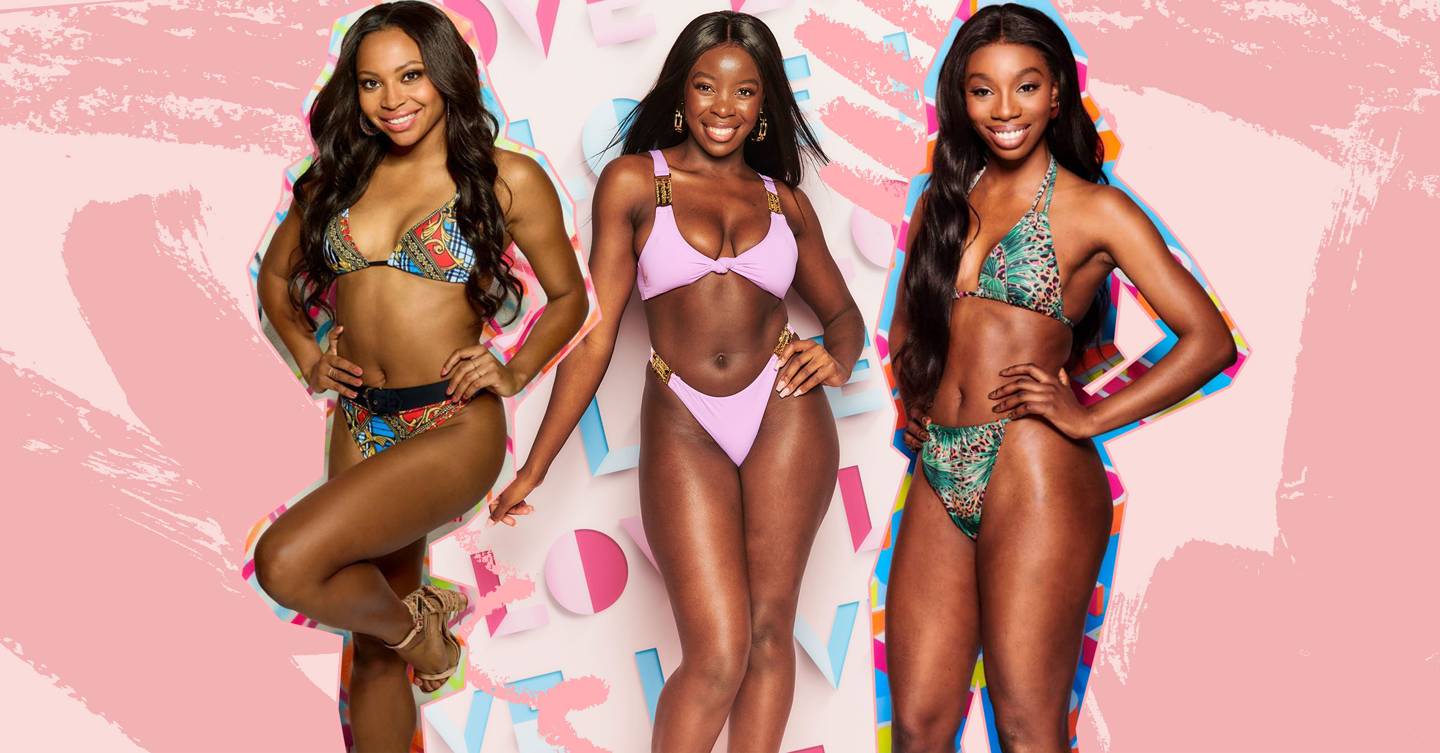 'You're quite pretty for a Black girl!'. If I had a penny for how many Black women have heard this, I would probably never have to work a day again in my life.
Being a Black woman in a racist, misogynistic and colourist space is hard work. Society has a way of making the colour of your skin a real issue, and it just so happens that more often than not, dark skin Black women sit at the bottom of the dating food chain.
When the cast for Love Island season 7 – which airs on Monday – was announced this week, to our (non)surprise, we saw a grand total of one dark skin Black woman. The show has received criticism for their lack of diversity since it first aired six years ago, and their response is always the same: that they're "committed to diversity". This 'commitment' comes in the form of the token Black woman / dark skin woman which producers have introduced in almost every season (except for season 1, where there were no Black contestants at all): Malin for season 2 (but no dark skin Black girls); Montana for season 3 (again, no dark skin girls); Samira in season 4; Yewande in season 5; Leanne in Winter Love Island last year; and now Kaz in season 7.
Over the years, that token Black woman has endured disproportionate criticism and judgment before they even opened their mouths. That's exactly why I, and so many of my Black friends and peers, would rather see zero Black women on the show rather than one or two used as tokens, thrown to the wolves, used as punching bags, the butt of the joke, enduring total public scrutiny and humiliation.
That's not to say that other contestants don't endure their fair share of criticism – of course they do. But being Black gives you an added layer of struggle.
It's a hard watch seeing Black people in every single 'coupling' ceremony over the past six seasons, being picked last. It's no secret that western society often idolises Eurocentric beauty ideals above all, which serves as a reminder that as the dark skin Black girl, you won't often be seen as attractive compared to the other gorgeous women on the show.
That's why we've been conditioned to believe that the Black women that are chosen to appear on the show must be extremely special, almost like a 'rare breed', as though it's something to be grateful for. The "you're really pretty for a Black girl…" army are the perfect example of this. With that comes intense self-scrutiny, because even though you have now attained a 'status' that many other Black women apparently haven't, you're STILL not going to get picked in the 'coupling' ceremony.
After six years on the air, has Love Island learnt from its past mistakes? Here's why this season must do better, and why we as viewers must be kinder
It's probably not far-fetched to think that perhaps Black women are not applying to dating shows like Love Island at the same scale as their white counterparts. But could this be because they already have the premonition that they simply won't be picked or welcomed?
Black women go through a cycle of disillusionment when they're invited into a space that they're not actually welcomed in – whether it be in employment or a more intimate space – or even an internationally-syndicated dating show like Love Island. This cycle often starts with the 'honeymoon phase' in which Black women feel 'privileged' to be in that space. They feel needed and happy, and their uniqueness usually attracts a certain level of attention, which appears good and innocent at first. Case in point: Samira from season 4 being asked to twerk within minutes of entering the villa. *Heavy eye roll*
Once that Black woman acclimatises, she start to see flaws in the way she's treated. She then starts to push for accountability, vocally pointing out problems, and people's real opinions start to unravel. Case in point: season 6 when Mike told fellow islander Jess Gale he was leaning towards Leanne, then Jess responded with her full chest that she was "shocked at this strong preference". Of course, viewers struggled to understand what would be shocking about a Black male finding a fellow Black woman desirable.
The moment this starts to happen and the Black woman is targeted, she is ignored, dismissed, and criticised for speaking out. Case in point: Arabella in season 5 dismissed Yewande's entire relationship with Danny, and didn't acknowledge her as actual competition. Or when Yewande was labelled a bully by fellow contestant Lucy Donlan, even though it was Donlan who allegedly didn't even bother to learn how to pronounce Yewande's name correctly for most of the season, instead opting to rebrand Yewande as 'Elizabeth'.
Where are all the women of colour in Lupin? Netflix's hit is devoid of Black female actors and it's alarming
Then enters the retaliation phase, when the Black woman is branded as undesirable or problematic, which subsequently leads said Black woman to swiftly exit stage left. Case in point: Samira quitting the show to try and pursue Frankie after being coupled for less than 10 days: "We've been here from the start and I finally got what I wanted and now I feel like I'm back at square one but worse," she tells Dani Dyer, following Frankie's exit.
It's no good inserting tokens without creating a safe space for them to be comfortable, feel accepted and want to stay. Look at Niall from season 6 who suffered from autism and says that his mental illness was not appropriately cared for, leading him to leave the show prematurely.
It begs the question: why do producers cast one Black woman, knowing that every male that enters the villa has already stated what 'their type on paper' is, and Black women rarely fit the description? "I personally struggled a lot because every man who came into the villa said their type was 'blonde hair and blue eyes', I just sat there like, 'obviously I missed the memo because I'm not blonde and I definitely won't have blue eyes.' It was a struggle and I cried so much," Yewande recalls in an interview.
Then logistically, we have the hair and makeup situation. Leanne in season 6 suffered a lot of criticism for wearing her wig cap on camera as well as how well her wigs sat on her head. However, that criticism is less a reflection on her grooming style, but more on the fact that the needs of hair and makeup for Black women are rarely met.
Box-ticking is not a healthy nor effective way to diversify spaces, so it's no surprise so many people would rather not see Black women on the show at all. Twitter users even claimed that they wished Love Island 'kept their diversity, cuz we're good over here'. Black women are far too familiar with racial microaggressions. We live it everyday, so there is little need to watch it play out on national TV.
As for the Black women going into this season of Love Island: Sis, good luck, we will still be rooting for you!
For more from Glamour UK Beauty & Features Assistant Shei Mamona, follow her on Instagram @sheimamona

Most Related Links :
Business News Governmental News Finance News