Entertainment
I'm 25 and on £16k in a seasonal waitressing job, but I'm worried about getting by on reduced hours once summer's over. Is investing the answer?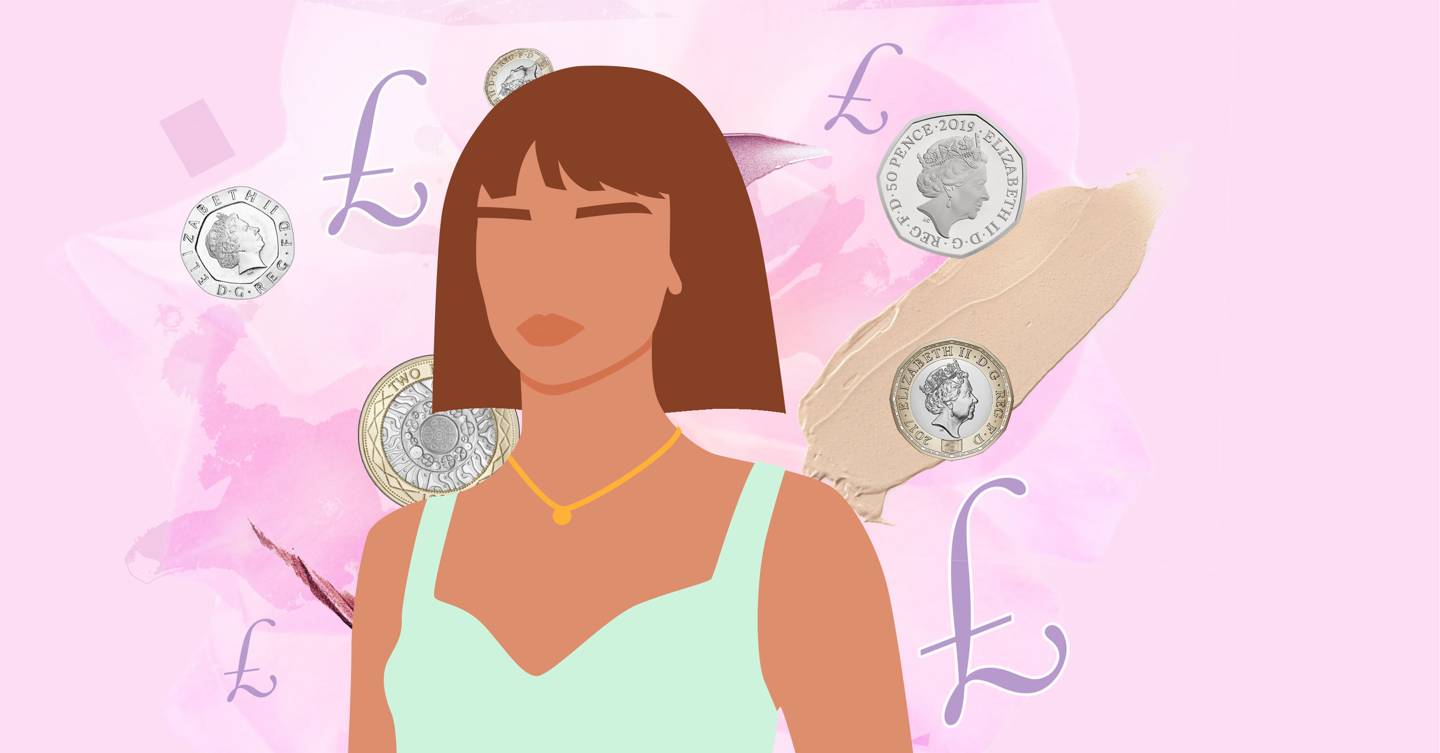 Welcome to Money Matters: GLAMOUR's weekly dive into the world of finance – your finance. These uncertain times have reminded us just how much understanding our money matters and yet… how little we talk about it and how much it's shrouded in secrecy.
This stops now.
Keen to break that money taboo, we're chatting all things personal finance from money saving tips to ISAs and pensions. Each week, a woman in a unique situation will give us an honest breakdown of her finances, and our expert will tell her easy tips on exactly how to tackle it. So, grab a cuppa, take a seat, and let's talk about money…
Don't forget to join GLAMOUR's new Facebook group, Money Matters, for more exclusive finance content, and get in touch with us at [email protected] to submit your own anonymous money diary.
Claire* is 25 and works as a waitress in Northern Ireland. Her job is seasonal and she's worried about getting by on reduced hours in the low season, and wants to find out more about investing. Here's her money month…
I work as a waitress and at the minute I am getting roughly 40 hours a week. It is a very seasonal place and we rely greatly on tourists – I'm worried that I won't be able to keep getting that many hours especially in the low season. I have thought about another job to fill in any gaps, but I'm worried about how long I'll be able to keep that up.
Years down the line when I'm 40 I don't want to be working two jobs just to be able to support myself. I would look to invest, but I have no clue where to even begin. I've looked into apps, but I don't know how good or trustworthy they are. I have started a pension and would love to start a private pension as well, but my parents say that with the interest rates at the bank it's not worth it.
My dream would be to buy an old house that I can rip apart and fix up and sell on or maybe live in myself.
MY ACCOUNTS

Current account: £900
Savings account: £6,025, plus £1,000 in a Help To Buy ISA
MY INCOMINGS
Annual salary: £16,000 pre-tax; £13,332 after tax. I have only started a new job so this is a guesstimate.
Monthly wage: £1,355 pre-tax; £1,111 after tax. I am paid hourly and get tips so these numbers will vary quite a bit monthly.
Any other incoming payments: £0
MY OUTGOINGS
Rent: £200 a month – thankfully I live with my parents
Bills: £14 for my phone; £5 for the Spotify family plan
Other: Car insurance is £500 annually and car tax about £60 bi-annually. £40 in petrol once a month. Unfortunately I do need my car because we live in rural area.
Splurges: Bought an Apple Watch. Refurbished so it was £100
Weekly budget: £500. It was £400, but I put it up to allow for things opening again after Covid.
What I spent this month: £465. I use Monzo to keep track of my budget and it keeps me away from my current account where my wages go into.
MY DEBTS
Student debt: £18,082.99
MY MONEY THOUGHTS
My financial hopes for the future: Having my own home
My worst money habit: I spend a lot on food. Eating out or grocery shopping or just a snack for the car. I'm poor at controlling my cravings.
My biggest money worry: That I won't be able to support myself when I'm older and can't work such a physical job.
Current money mood: 🤦‍♀️ 🤯 🏡
1. The investing glow up
Investing has undergone a bit of a glow-up over the pandemic. From Gamestop to Elon Musk's Twitter account, it feels like just about everyone is making money in the markets and understandably we all want a piece of it. What's important to remember is that not all investing is created equal. A lot of what we're seeing on social media and in the news is closer to gambling than 'investing' – pick a trendy tech stock and hope to make a quick buck over a short period of time. Generally speaking this is high-risk investing – and oftentimes investing without a decent emergency fund or long term plan.
2. No offence, but…
While there might be a handful of super clever (and lucky) folk with the ability to pick particular stocks and retire aged 24, this isn't the norm. This is where diversification comes in: as opposed to picking one stock and hoping you win big, those with their eye on the long term (we're talking five years, no less) tend to invest in a load of different companies and assets to reduce their risk. Investing don Warren Buffet explained it with the insult: "Diversification is a protection against ignorance."
3. Buy the haystack
A few years back a cool guy called John Bogle made diversification possible for people like you and me by creating an 'index fund'. If investing in one company is buying a single rose, investing in an index fund is buying an entire bunch. "Don't look for the needle in the haystack. Just buy the haystack!" John said. There are other similar 'bunches' or funds called ETFs that work in a similar way.
4. What now?
The tricky question is how do you actually invest in these funds. Aside from paying a financial advisor – which is the most expensive option – you've got two choices. DIY investing: the cheapest option where you go to a 'fund supermarket' like Vanguard (the M&S of supermarkets as it only sells its own funds), Fidelity or Hargreaves Lansdown. Or, if you're not confident picking your own fund, going to a robo-advisor such as Nutmeg, MoneyBox or Wealthsimple, which use clever algorithms (but charge a bit more) to do it all for you.
5. Pick your account
With the platform picked (we're nearly there…), you can then choose the type of account you want to invest in. In addition to your pension (which is an investment by the way, not a savings account with an interest rate) many people then invest in either a Stocks and Shares (S&S) ISA or an S&S Lifetime ISA (LISA).
The LISA is great for anyone wanting to get on the property ladder or save a bit extra for retirement. The real plus is that you get a 25% bonus on any money you save or invest, up to a £1,000 bonus every year. Thanks, Rishi. Something to remember is that you can only use the bonus from either the H2B ISA or LISA towards buying a home, but you can transfer your HTB ISA to a LISA. Most importantly, do your research before making any moves. Even long-term investing isn't without risk. There's always the chance of losing money, which is why investing for at least five years and having a decent emergency fund is an absolute must. For help finding a LISA, have a look at this guide. Happy investing and best of luck!
Alice Tapper is the author and founder of Go Fund Yourself. For more money guidance and tips, follow her @gofundyourself.
This column offers guidance, not financial advice. For personal investment advice, it's always best to speak with a financial advisor.
*Name has been changed.

Most Related Links :
Business News Governmental News Finance News