Entertainment
If you needed proof that the LGBTQIA+ community is still not accepted in its entirety, just look at the homophobic reaction to Lil Nas X kissing his dancer on stage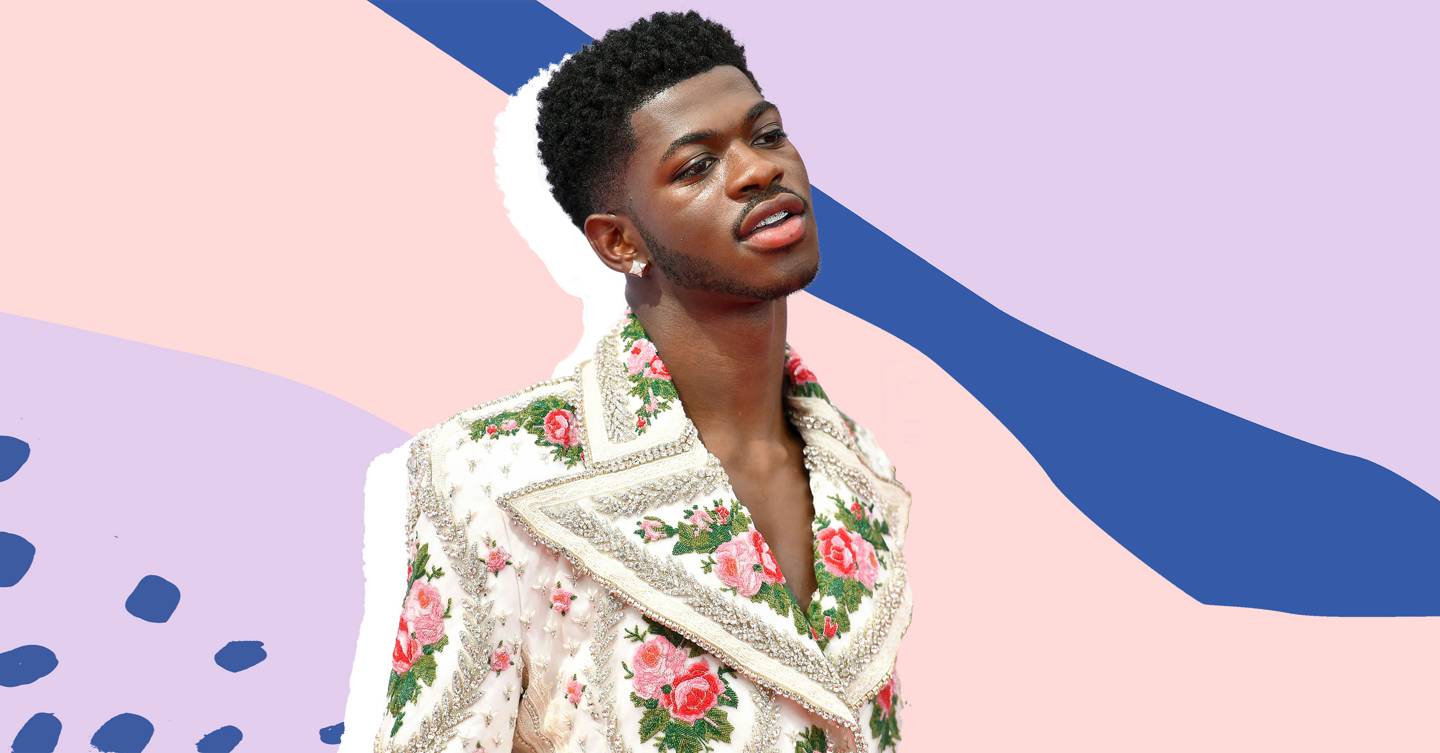 Earlier this week, whilst watching Lil Nas X end his performance at the BET Awards by kissing one of his dancers, I thought to myself: "Wow, I wish I had this level of representation growing up." Lil Nas X is fast becoming a true role model and trailblazer for living authentically and openly as yourself, one display of queer affection at a time.
In the early Noughties – when I was a closeted teen struggling with my identity – it would have been unthinkable that a male queer musician would be 'allowed' to publicly display his sexuality on stage in such an overt way.
The move came towards the end of of Pride Month and was a powerful display of Lil Nas X showing his true identity for all to see, including those with homophobic views who believe such displays of affection should be hidden, as well as viewers who are struggling to take pride in their own identity.
Lil Nas X, who came out publicly two years ago, revealed on Twitter how much courage it took to perform the song in such a way. "It took me a lot of time to mentally prepare for this performance," he wrote. "While on stage I was trembling knowing that I was performing something like that in front of my straight peers. Even during the performance I was having a hard time calming my nerves. Thank you guys for the love."
Those words alone illustrate how showing queer affection in heterosexual spaces takes real guts, even in 2021.
The founder of The Black LGBTQAI + Therapy Fund on how she raised over 85k in a matter of weeks and her hopes for the queer community
The performance – along with his video for Montero (Call Me By Your Name) in which he lap dances on he 'devil', plus his pole-dancing performance on Saturday Night Live – serves a level of representation that allows a whole group to feel seen in new ways. Most importantly, his work speaks of and showcases the Black LGBTQIA+ experience; a community who have long been left out of the conversation when it comes to Pride.
There have of course been trailblazers before in the queer community, from Elton John to Adam Lambert, who at the 2009 American Music Awards performed his hit For Your Entertainment and after singing the line "Can you handle what I'm 'bout to do?", kissed his keyboard player during the live broadcast.
Bisexual women are being failed by their partners: Bi women dating cis straight men are the least likely to be out and here's why
Adam flew to New York the next day to perform on Good Morning America only to find out that he was being pulled from the show because of the kiss. He was then booked for the CBS's The Early Show where he was quizzed about the decision live on air.
It was compared to a clip of Britney Spears and Madonna kissing during the 2003 MTV VMAs which was shown freely on air at the time, whereas the show blurred the clip of Adam kissing. "I just remember thinking that was the biggest slap in the face," Adam said afterwards, "two women kissing was not indecent, but two men kissing was."
Now commenting about the Lil Nas X performance to Billboard, Adam said that in 2021, "two men kissing is sort of old news," – and he's right, it should be. But whilst there has been positive reactions praising Lil Nas X for being the trailblazer he is, some of the reaction across social media shows that homophobia is still rife, and highlights how we have so much work left to do.
Lil Nas X himself has taken to Twitter to respond to the criticism. One Twitter user inferred the kiss is corrupting children to calling, which misses the point of the performance entirely as two men kisses doesn't turn anyone gay. It allows those ashamed of their sexuality to feel accepted and see love is possible. Public displays of affection are a radical act, a powerful act.
Another called him "insecure" for displaying his sexuality in an overt way and another tore into the way Lil Nas X dressed for the awards after he appeared on the red carpet wearing a Richard Quinn floral suit before slipping into am Andrea Grossi gown saying, "Being gay doesn't mean you have to look or act the part of a fem. You can just be a gay male and show up to the BET awards with a suit and tie." The varied criticism shows there is nuances to homophobia, one strand for instance being, "you can be gay but you need to be masculine." That is not acceptance. If you can't embrace the queer community in all of its forms, its homophobia. The end.
Madonna – a trailblazer herself – has also waded into the conversation posting an image of her kissing Britney Spears and Christina Aguleria at the 2003 MTV Video Music Awards alongside an image of Lil Nas X kissing his dancer with the caption, "#diditfirst." Yes Madonna may have publicly kissed the two singers at a time when queer love was in the shadows and has always been a simple of expressing yourself – quite literally – but that was an example of queer baiting. Madonna does not and has not ever been identified as being LGBTQ+, whereas Lil Nas X does. In effect Madonna was playing into the hands of heavily sexualised narratives around female love and using it to her benefit whereas Lil Nas X was living his truth.
Lil Nas X has now spoken out to say, "me and Madonna are friends. It's just a joke," but the reaction shows that when it comes to queer individuals living proudly and openly there is still a problem with the LGBTQ+ community representing themselves as they wish to be seen without it provoking debate or controversy.
Now Pride Month is over, the real work continues for the LGBTQ+ community to embraced in all it's entirety – not just in the 'palatable' form.

Most Related Links :
Business News Governmental News Finance News