Entertainment
As it's advised that acne sufferers should receive mental health treatment, it's about time the psychological impact of skin conditions was taken seriously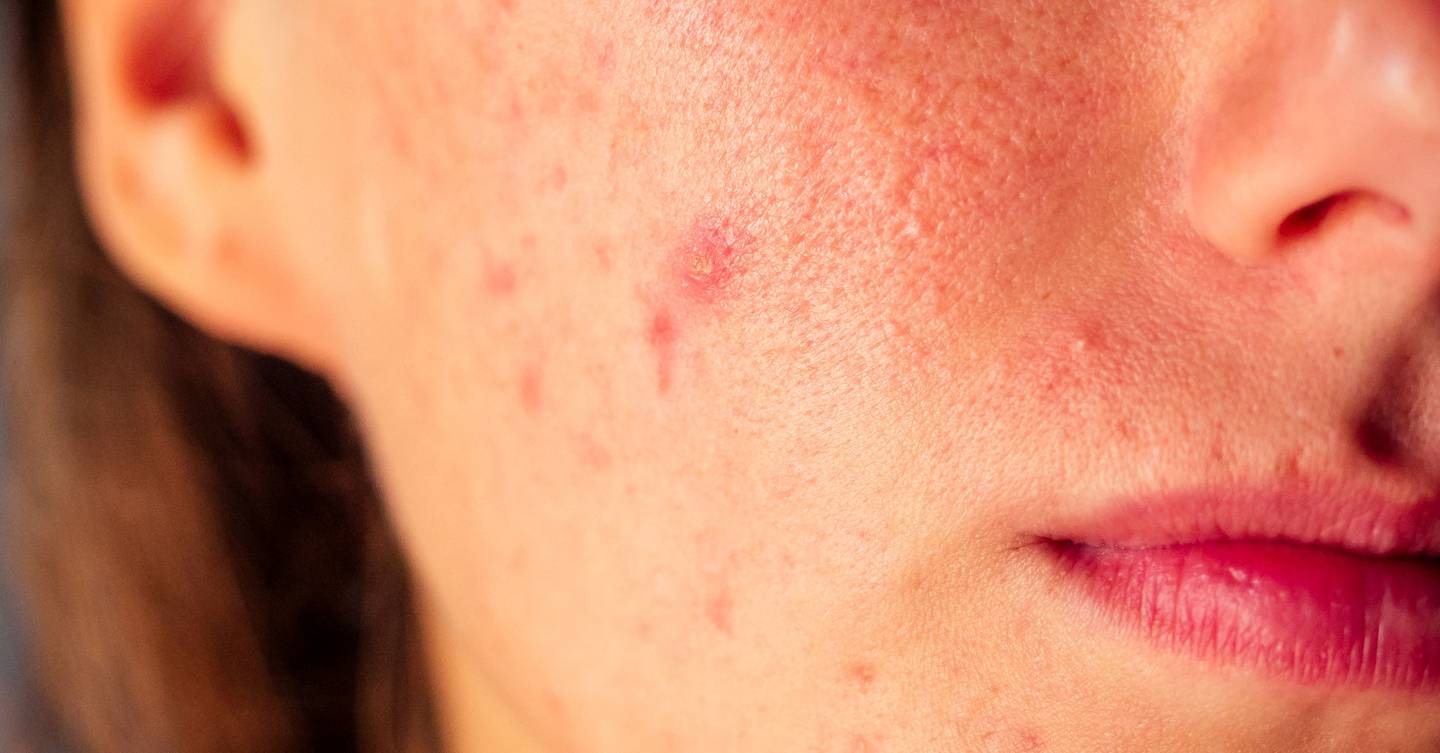 The National Institute for Health and Care Excellence (Nice) has recommended that people who suffer from severe acne should be offered mental health treatment, alongside any treatment they receive for their skin.
The advice marks the first time Nice has addressed the common skin condition in a guidance brief, which outlines that acne sufferers should receive therapies such as antibiotics and oral contraceptives (for women) as well as advising referrals to mental health services, especially for those with a history of experiencing depression and anxiety.
The news comes after some research found that young people are skipping classes, social gatherings and exams due to "bad skin", which affects 59% of 16 to 25 year olds on a daily basis, according to a survey by Bioré x Ditch. It's not the first time we've discovered that acne can give you depression as the skin condition and the scarring that often follows can have a direct emotional and psychological repercussions.
Often dismissed as a "skin issue", there is way more to living with acne than the superficial state of your skin. The British Journal of Dermatology found that there was a 63% increased risk of depression in a person with acne compared to someone without. Other previous research has even linked severe acne to suicidal behaviour. So, it's about time the serious mental health impact has been recognised by Nice. Their guidance document highlights that acne can both cause mental health conditions as well as trigger pre-existing mental health conditions. As a result, they advice that psychological treatment is offered.
Dr Tanya Bleiker, president of the British Association of Dermatologists, told The Guardian: "This can be a challenging condition for people affected and for their families, carers and those treating them. Many long-term illnesses are linked to mental health problems like anxiety and depression.
"Acne has a particular effect on appearance, so in addition to depression and anxiety can be damaging to self-image, leading to isolation and sometimes to severe mental health disorders. This is often at times in life when people may feel vulnerable for many reasons."
Nice's announcement comes at a time where many people are using their platforms on social media to promote acne positivity in order to change the longstanding narrative around the skin condition and normalise acne. The movement is all about loving your skin unconditionality and dismantling the idea of what "perfect" or "flawless" skin looks like – a campaign we're all the way on board with!
Most Related Links :
Business News
Governmental News
Finance News